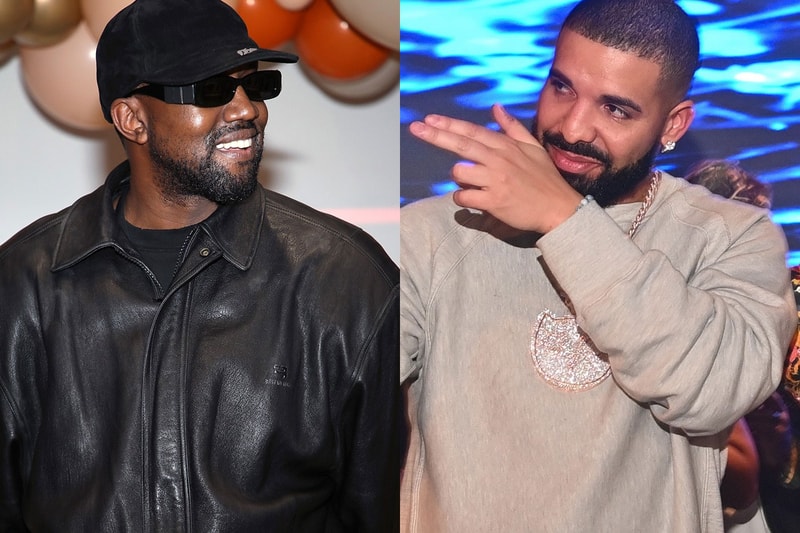 Last December, Drake and Kanye West teamed up for the Free Larry Hoover Benefit Concert, seemingly squashing any pre-existing beef.
In a recent interview on Million Dollaz Worth of Game, Larry Hoover Jr. talked about how last year's Free Larry Hoover event came about. Hoover Jr. discussed how his father's wishes were the reasons why Ye and Drake put aside their beef for the concert,
"So he seen that, just talking to 'em, knew that we had a relationship with Kanye and then with Drake through J. He seen them guys was at odds and he would hear about other artists and stuff, you know what I mean, killing each other and going to jail over back-and-forth nonsense. So he was just saying, ain't there something y'all could do to try to bring them together?"
Hoover Jr. also talked about how both artists are "the biggest artists in the world" and that they hoped that "our efforts there and brought 'em together hoping that it would be a blueprint for the other artists to try to follow to look and see, like, if these guys can bring it together and put they differences aside and make money and enjoy life, maybe some other people will follow suit." He also added that since both have great influences across the world and in the industry, they should be setting an example and "should be enjoying and bringing other people up instead of going to jail and dying and their friends dying."
Watch the full interview below.
In other music news, Bad Bunny and Tyler, the Creator are headlining the Made In America Festival 2022.
Click here to view full gallery at HYPEBEAST