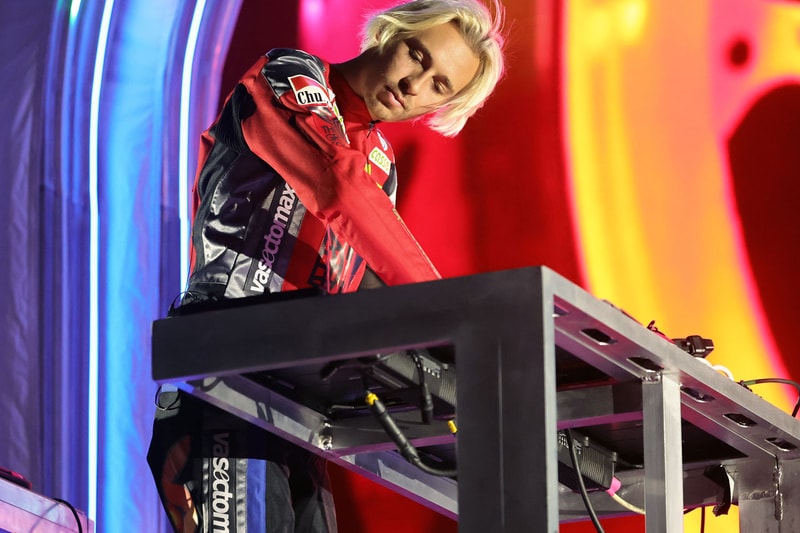 Following up on last year's Palaces, Flume has returned with a surprise new project. Rather than a formal album or EP, though, the Australian DJ has compiled tracks he's created over the years into an eclectic mixtape.
True to the ethos behind its assemblage, the tape is called Things Don't Always Go The Way You Plan. Songs on the project, of which there are 10 in total, were recorded and mixed between 2012 and 2021.
The oldest song in the mix is 2012's "Why," which was made when the DJ was hard at work on his debut album. Of the more recent is a collaboration with Panda Bear called "One Step Closer."
There's also "Rhinestone" with Isabella Manfredi, which was featured in the 2019 documentary about the artist but never made its way to streaming services.
"It's been ten years since my first record came out, since then I've wrote a lot a lot music and not all of it has seen the light of day," Flume wrote on Instagram. "After seeing the reaction to Slugger 1.4 and how much love it got, I figured it would be fun to release more of these forgotten ideas I from my old laptops. The whole process has been quite cathartic."
Listen to Flume's new mixtape Things Don't Always Go The Way You Plan.
In other music news, Michael Jackson's estate is reportedly nearing a deal to sell half of the singer's catalog.
Click here to view full gallery at Hypebeast