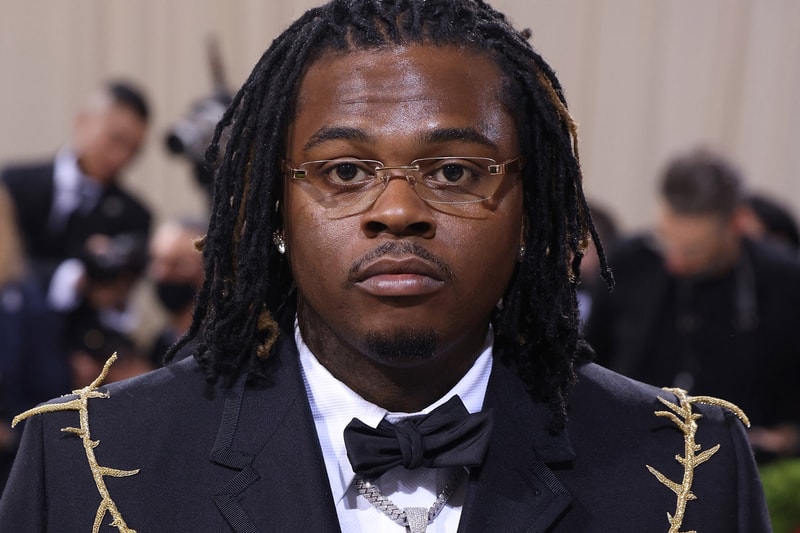 On his 29th birthday, Gunna has released an open letter claiming his innocence and refuting the RICO Act violation charges he currently faces, marking his first public statement since turning himself in to the Atlanta police last month.
In a statement shared on Instagram, he wrote, "For now, I don't have my freedom. But I am innocent. I am being falsely accused and will never stop fighting to clear my name! The picture that is being painted of me is ugly and untrue. My fans know I love to celebrate life, I love my family, I love travel, I love music, I love my fans. I have all faith that God will grant me justice for the purity in my heart and the innocence of my actions."
View this post on Instagram
Gunna, whose real name is Sergio Kitchens, was arrested in May as part of a massive RICO indictment targeting the rapper and 27 additional people, including Young Thug, associated with the alleged Young Slime Life gang. After pleading not guilty to one charge of anti-racketeering, Kitchens was denied bond by a judge in light of prosectors' claims that he was in a "command position" in Young Slime Life. His trial is scheduled to commence on January 9, 2023.
In the letter, Gunna continued to address the usage of his music in the RICO case, during which prosecutors claimed that lyrics from several of his tracks constitute "an overt act in furtherance of the conspiracy."
"As a Black Man in America, it seems as though my art is only acceptable when I'm a source of entertainment for the masses," he wrote. "My art is not allowed to stand alone as entertainment, I'm not allowed that freedom as a Black Man in America. It is a sad reality that slavery is still alive in America today and still affecting my people. In 12 states more than half of the prison population is Black, one of those states is Georgia.
Gunna concluded his letter, writing, "Nothing will stop me from chasing my dreams, I won't stop being a good person, even if some unnamed and unknown accusers want the world to see me as a bad person. When I was free, I was good and kind to the community around me and, when I am released, I will do the same thing all over again."
See Gunna's full open letter above.
Elsewhere, BTS has announced an indefinite "hiatus" with plans to pursue solo projects.
Click here to view full gallery at HYPEBEAST