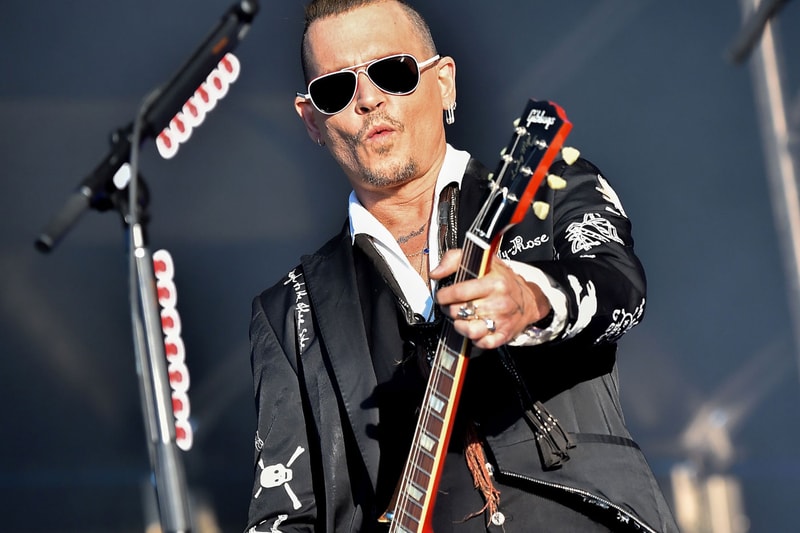 One day after Johnny Depp was awarded $10.4 million in damages in the Amber Heard defamation trial, the actor showed no signs of rest and is on to his next project.
Depp announced that he would be releasing an upcoming album with Jeff Beck. Beck broke news during a performance with Depp on stage on June 2 in Gateshead, England. When talking about Depp, he said, "I met this guy five years ago and we've never stopped laughing since. We actually made an album. I don't know how it happened. It will be out in July."
In the past, Beck and Depp have shared the stage numerous times in the U.K., making the most recent performance unsurprising. Throughout Beck's tour, Depp has joined him on the guitar to cover several classic hits including Marvin Gaye's "What's Going On" and Jimi Hendrix's "Little Wing." During Depp's high-profile defamation trial, Depp received the support of other musicians including Paul McCartney who played with a large photo of Depp projected on the screens behind him at one of his concerts.
The official release date has not been revealed, however fans can expect new music from Depp to arrive this summer.
Elsewhere in music, Post Malone's twelve carat toothache album is on track to earning the top spot on the Billboard 200.
Click here to view full gallery at HYPEBEAST