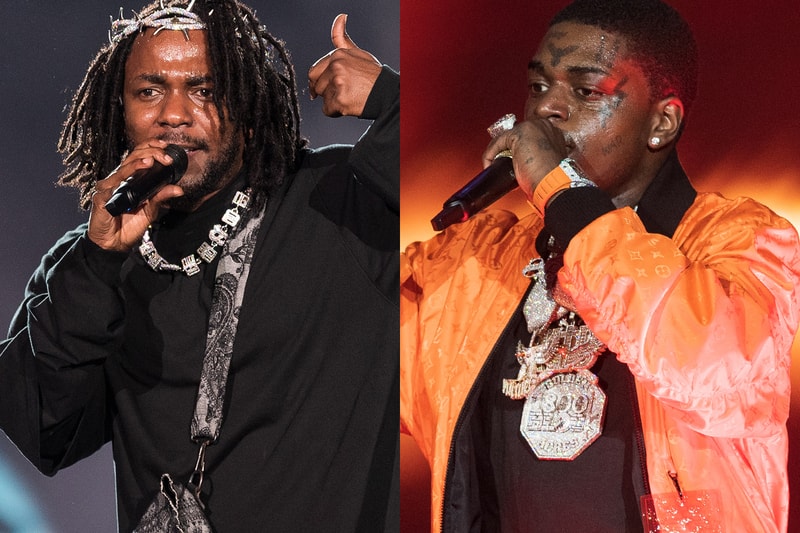 Kodak Black opened up about collaborating with Kendrick Lamar for the latter's newest album Mr. Morale & The Big Steppers, touching on their professional relationship and creativity.
Speaking on Spotify's RapCaviar, the artist — who appeared on the tracks "Worldwide Steppers," "Rich (Interlude)," "Silent Hill" and "Mirror" — explained that the two of them have very unique similarities, allowing them to work together on a different level. "Me and Kendrick got a lot of little things in common that people won't probably understand. Both of us, we Geminis. Both of us, you know, we Hebrew Israelite," Black shared. "Me and him, we could talk and he understand me beyond than what the internet theories. It's like he got a different perception of me and he ain't cap. Like, he say we going to do something and we do it. You know, Kendrick from the streets for real too. I f*ck with that boy. I got a lot of love for him."
He further share that K-Dot is the type of artist who shows a lot of support for his collaborators, and that Black is thankful that the Compton rapper trusted him enough. "He put me on game. He genuinely trying to see a n***a win, for sure," Black said. "We could've just did the song, and it never came out. But he went as far as having me speak on the intros, the interludes, and all this other stuff, having me do a poem on there. He already know what my intellect go. So he like, 'Man, I just want you to go in there and talk your shit.' And he trust me, and I appreciate him for trusting me with his album because he ain't got to do none of that."
Watch the interview below.
View this post on Instagram
Elsewhere in music, Lil Wayne's Tha Carter VI is on the way.
Click here to view full gallery at HYPEBEAST