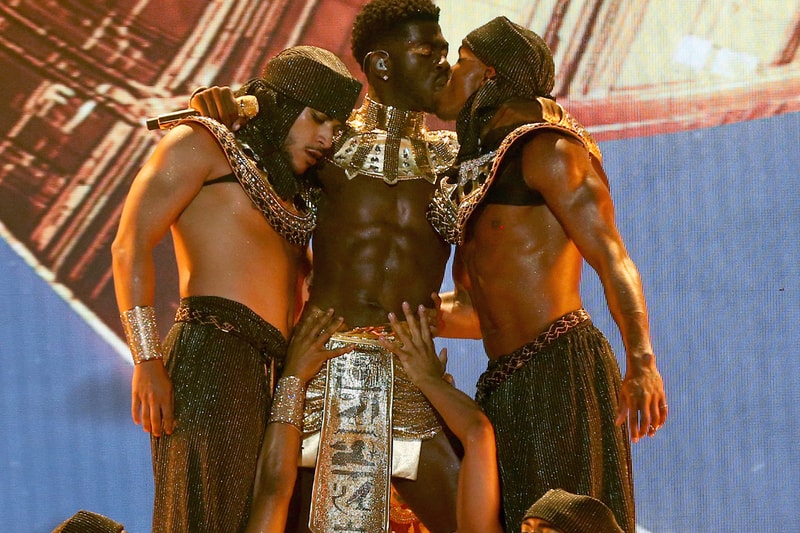 Lil Nas X shared a statement to Rolling Stone in regards to his relationship with the BET Awards, claiming that the awards ceremony asked for confirmation that he was not a "satanist or devil worshiper" and that the producers were unhappy with the on-stage kiss he shared with one of his performers.
"My relationship with BET has been painful and strained for quite some time. It didn't start with this year's nominations like most people might think," the "Late To Da Party" — his diss track for the BET Awards —began. "They did let me perform on their show last year, but only after [I gave] assurances that I was not a satanist or devil worshiper, and that my performance would be appropriate for their audience."
A rep for BET countered the allegations, telling Rolling Stone that the "summation of events around Lil Nas X's 2021 BET Awards performance is simply untrue." The spokesperson added, "Since last year's performance, we have been in touch to work on other projects. We are still excited about his previous performances and continue to wish him well. But today, we are focused on culture's biggest night and delivering history-making moments for fans worldwide."
Lil Nas X first took to Twitter to publicly voice his disappointment in his snub from this year's nominations, writing in now-deleted tweets, "Thank you BET awards. an outstanding zero nominations again. Black excellence!" and "I just feel like Black gay ppl have to fight to be seen in this world and even when we make it to the top mfs try to pretend we are invisible." The BET Awards clarified that no one from BET "serves as a member of the Voting Academy" and that they "are passionate advocates for the wonderful diversity that exists within our community. We are committed to using all of our platforms to provide visibility and inclusion for all of the many intersections of the Black community."
Elsewhere in music, Lil Nas X joins the week's Best New Tracks.
Click here to view full gallery at HYPEBEAST