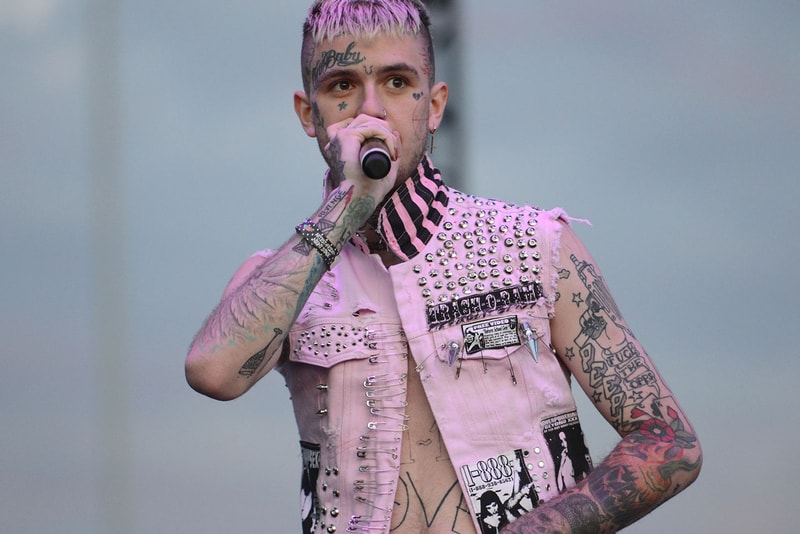 Lil Peep's mother, Liza Womack, has settled a wrongful death lawsuit against the late rapper's management and label, First Access Entertainment (FAE).
The rapper, whose real name is Gustav Elijah Åhr, passed away from a drug overdose in 2017. He was 21 years old.
While the exact terms of the settlement remain confidential, a filing with the Los Angeles County Superior Court notes that the settlement was reached on February 14.
The settlement arrived a little less than a month before Womack and FAE were scheduled to go to court on March 8. It was reported in October that Womack would be settling with FAE, though this is the first notice of an official filing.
"Liza has been indefatigable in her pursuit of justice for her son," Womack's lawyer Paul Matiasic told Pitchfork in a statement. "With the conclusion of the litigation, her focus will shift to shepherding his legacy and continuing to release his music for the enjoyment of his fans."
In an image shared to social media picturing Lil Peep alongside Womack and his brother, Womack wrote that "from this day forward, [Lil Peep's] music will be in the care of his mother and brother, and no one else."
"It is a solemn moment for us as we reflect on the struggles of the past five plus years," she continued. "We are grateful to all of the fans, friends, professionals, and family who stood by us."
Womack went on to say that the family plans to continue releasing the rapper's music.
View this post on Instagram
In other music news, Skrillex dropped the surprise album Don't Get Too Close.
Click here to view full gallery at Hypebeast