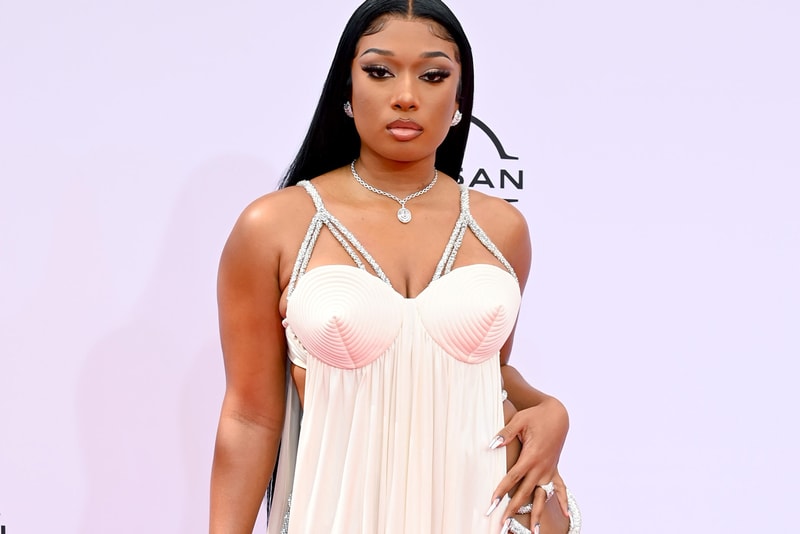 As she gears up for the upcoming release of her sophomore album Traumazine, Megan Thee Stallion has hinted at the struggles of putting out music under her record label. On Wednesday evening, the Houston rapper jumped on Twitter to interact with fans and address the conflict, saying that she's been "having to go to court just to put out [her] art."
Megan has been grappling with legal drama with her label 1501 Certified Entertainment. Earlier this year, she filed a lawsuit against 1501 alleging that the label claims that her October mixtape, Something For Thee Hotties, doesn't meet the definition of an album and therefore doesn't count towards the quota necessary to fulfill her contract.
The rapper's lawyers are reportedly arguing that Something For Thee Hotties meets the requirements of an album because it's no less than 45 minutes in length, which is the minimum length required per the rapper's contract.
"Y'all know I always have problems with dropping my music under this label, all these games and having to go to court just to put out my art has been so stressful," Megan wrote in a tweet. "Thank you hotties for rocking with me through the bulls**t WE ALMOST OUT. LETS STAY FOCUSED AND RUN THIS LAST ONE UP."
She had also filed a lawsuit against 1501 in 2020, claiming that they were blocking her from releasing music because she wanted to renegotiate the terms of her contract. That lawsuit was ultimately dropped.
Despite the legal obstacles, Megan appears to be making headway on putting out what could be her final project with 1501. The rapper has been teasing Traumazine on social media and shared its first promotional clip yesterday.
In other music news, Angela Yee is leaving, "The Breakfast Club as you know it is officially over."
Click here to view full gallery at HYPEBEAST