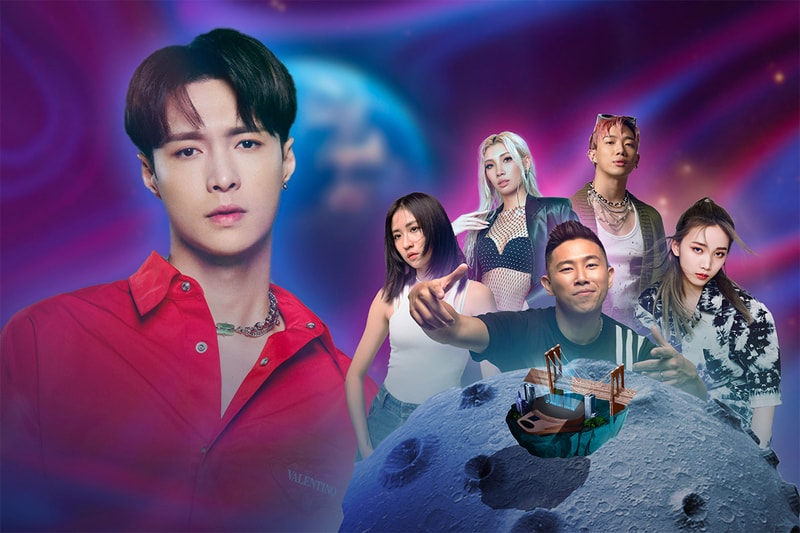 Prepare for landing as MetaMoon Music Festival brings concertgoers to an extraordinary cultural experience and celebration of the arts. The one-day festival is shining a spotlight on Asian talent and emphasizing the undeniable, widespread impact of the Asian American diaspora by connecting fans through the ultimate universal language — music.
Founded by Hong Kong-based platform Graceful Media and in partnership with Live Nation, MetaMoon Music Festival will bring artists and lovers of music together to honor the Asian American experience. For years, the Asian community within the realm of entertainment has been underappreciated and underrepresented, and the inaugural festival aims to shift that norm by providing visibility to Asian artists and Asian American communities within the city.
"There is a great need for stronger Asian representation in pop culture and in the media, and the mission of MetaMoon Music Festival is to give artists the ability to shine from a prominent stage, in the heart of Brooklyn," said Grace Chen, Founder of Graceful Media.
Barclays Center will provide the backdrop for this rich culture and arts festival, a fitting choice for the festivities as New York City is home to the largest Asian American population in the United States. "Our goal is for MetaMoon Music Festival to highlight the importance of the Asian community while simultaneously celebrating the diverse and exciting culture of our city," stated Laurie Jacoby, Executive Vice President and Chief Entertainment Officer at BSE Global, parent company of Barclays Center.
Hosted by MC Jin, the music festival is slated to show off an array of special guests. Lay Zhang, who rose to stardom from the K-pop phenomenon EXO, will headline the show along with musicians 9m88, Karencici, ØZI, and Sury Su, who will be making first-time arena appearances in the United States. More artists and guests are to be announced, so be sure to keep up with the surprises on www.metamoonfest.com.
The festival will be held on Saturday, November 26th. To be part of this monumental moment in Asian representation and pop culture, make sure to grab your tickets, which are available now, at seatgeek.com and barclayscenter.com.
Click here to view full gallery at HYPEBEAST