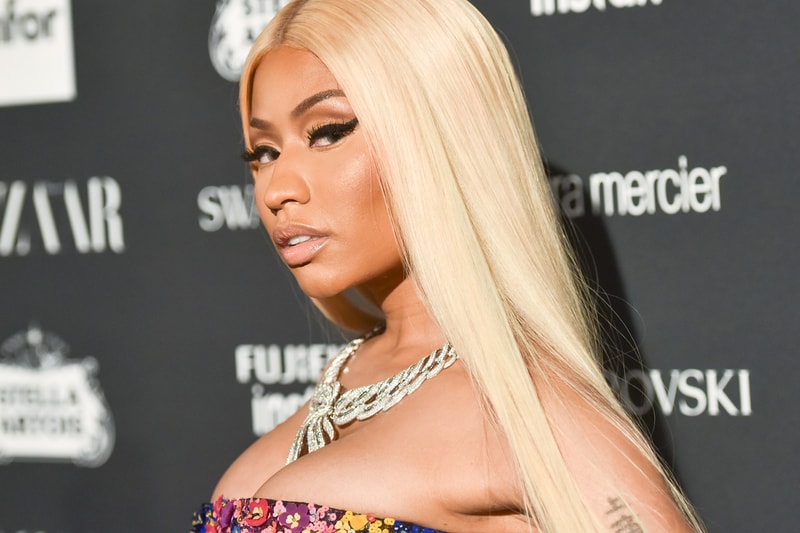 Nicki Minaj may be putting out a new LP before the end of 2022. In a conversation with Jada Pinkett Smith for Interview Magazine, the rapper spoke about pregnancy, motherhood and the evolving hip-hop industry.
She also teased that fans will likely have their hands on new music sooner than expected. Following the release of her No. 1 hit "Super Freaky Girl," Minaj revealed that she's feeling inspired to put out a full-length project.
"I wasn't sure how I was even feeling about having to put out an album this year, but that song happening and people liking it, that made me happy," Minaj told Pinkett Smith. "People have gone through so much recently that they want to have fun."
"It'll probably expedite the album to come out this year," she announced.
Later in the interview, Minaj shared her thoughts on the current state of hip-hop, saying that she wishes "there was some more singing," citing melody-heavy albums such as 1998's The Miseducation of Lauryn Hill.
"Right now when I go to listen to music and I just want to be in my little somber place, even that used to inspire me as a writer of raps, which is crazy," Minaj continued.
While she didn't give away any additional details regarding her forthcoming LP, it'll likely feature more singing than her past records.
In other music news, Jeezy and DJ Drama's Snofall Gangsta Grillz mixtape could feature Rihanna, Ye and more.
Click here to view full gallery at HYPEBEAST