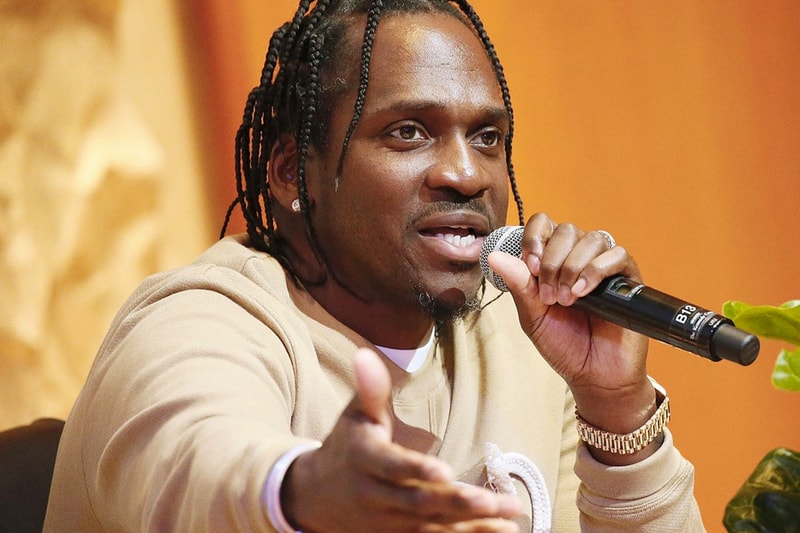 Pusha T recently sat down with NME to speak about his longevity as a rapper.
The 44-year-old Virginia rapper recently released his fourth studio album titled, It's Almost Dry. The 12-track mixtape saw the minds of producing legends Pharrell and the artist previously known as Kanye West, evenly split the production of the album. When it comes to producing a record for the current time period, Pusha says,
"It's all about creating the best product you can create. That's just the standard. I want people to look at this street rap narration that I'm painting and understand that this is all I want to make.

Don't ask me for anything else. I'm not entertaining you. I've been a realist. I've shown you everything. I've won the wars. I went through label dramas. I withstood everything. Now is the best time for me to be more creative and fully uplift the genre."
Pusha exudes confidence throughout his entire It's Almost Dry album. He discussed how the album initially came about recalling, "It might have started with Ye and just a couple of beats that he had pulled aside for me. I toyed with them and once I got into a [mindset] of trying to outdo Daytona, I was like, 'How do I do that?' And so I crossed the street and went over to Pharell's and was like, 'OK – you're going to do half and he's going to do half.'" His choice to involve both Pharrell and Ye was well thought out, admitting that he knew that if he med "both of those, I'm only putting out greatness."
For over a decade, King Push has been disrupting the industry for decades, working with Ye's G.O.O.D. Music and his 2013 album My Name Is My Name which paved the way for the critically acclaimed Daytona. Push understands his influence and the work that had to be done to get to where he is today. Unlike others, Pusha T is confident his career can withstand the test of time,
"[I want] to show that rap doesn't have to age out. When people look at me, they need to understand that I can do this forever."
In case you missed it, Meek Mill has previewed a teaser of an unreleased track.
Click here to view full gallery at HYPEBEAST