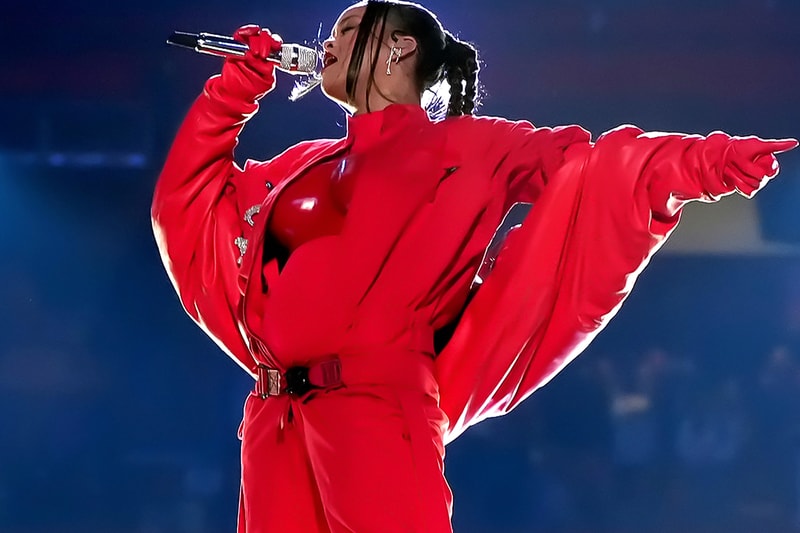 Rihanna has revealed in a recent interview that she would like to release her new album some time this year — although nothing is confirmed nor plan just yet.
Speaking to British Vogue, the latest Super Bowl Halftime performer stated that she never stopped music despite not having an album out since 2016's ANTI. She explained that she goes back to her catalog of unreleased music but doesn't necessarily like all her material as time passes, comparing it to "almost like trying to dress like you used to dress. It's like, 'Ew, no. I would never wear those again.' Your taste changes, your vibe changes." Rih continued that she would "want" to release her ninth studio album in 2023, adding, "Like, honestly, it'd be ridiculous if it's not this year. But I just want to have fun. I just want to make music and make videos. And I need the right background music with the visuals. I can't just go shoot a video to me talking."
The artist, businesswoman and mother also briefly opened up about her process of trying to follow up ANTI, which she called her "most brilliant album" in hindsight. "I say that because in the moment, I didn't realise it. But it always felt like the most cohesive album I've ever made. When you break it down and you realise this album goes from 'Work' to 'Kiss It Better' to 'Needed Me' to 'Love on the Brain' to 'Sex with Me' to 'Desperado,'" Rihanna shared."But there's this pressure that I put on myself. That if it's not better than that then it is not even worth it...It is toxic. You're right. It's not the right way to look at music because music is an outlet and a space to create, and you can create whatever. It doesn't have to even be on any scale. It just has to be something that feels good. It could just be a song that I like. It literally could be that simple."
Fans should remain excited, however, as she teased that she already has things planned, "So I realised that if I keep waiting until this feels right and perfect and better, maybe it's going to keep taking forever and maybe it'll never come out and no, I'm not down to that. So I want to play. And by play, I mean I have my ideas in my head, but I can't say them out loud yet."
In case you missed it, Rih's halftime performance had more viewers than the actual Super Bowl.
Click here to view full gallery at Hypebeast