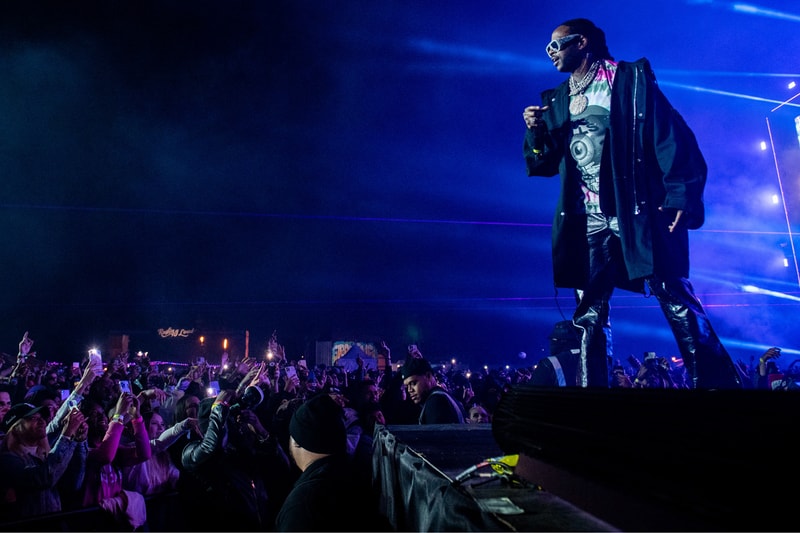 Rolling Loud California will be making its way back to Los Angeles for its 2023 iteration. The festival previously graced the city in 2019, when it was held at the Banc of California Stadium grounds, a soccer-specific venue located in Exposition Park.
In 2021, Rolling Loud hit San Bernardino, a city about an hour's drive from the Los Angeles city center.
This March, however, Rolling Loud will return to Los Angeles, taking place at Hollywood Park in Inglewood. Adjacent to the SoFi Stadium, the hip-hop event will mark the first festival to take place at the sprawling 300-acre park.
The festival will take place from March 3 through March 5. An artist lineup, as well as a sale date for tickets, will be announced at a later date.
"Rolling Loud is deeply honored to be the first-ever music festival to take place at the incredible Hollywood Park," Rolling Loud co-founders Matt Zingler and Tariq Cherif said. "We're pumped to return to L.A. and make our debut in Inglewood, such an important neighborhood in rap history. Rolling Loud California 2023 will be an event worthy of its historic location, celebrating the undeniable influence of the West Coast on hip-hop and featuring some of the hottest rappers in the game. Stay tuned for our biggest and best California festival yet!"
Ahead of the 2023 installment of Rolling Loud, the festival will head to Toronto September 9 through 11, followed by New York September 23 through 25.
In other music news, Megan Thee Stallion explained the meaning behind her Traumazine album title.
Click here to view full gallery at HYPEBEAST