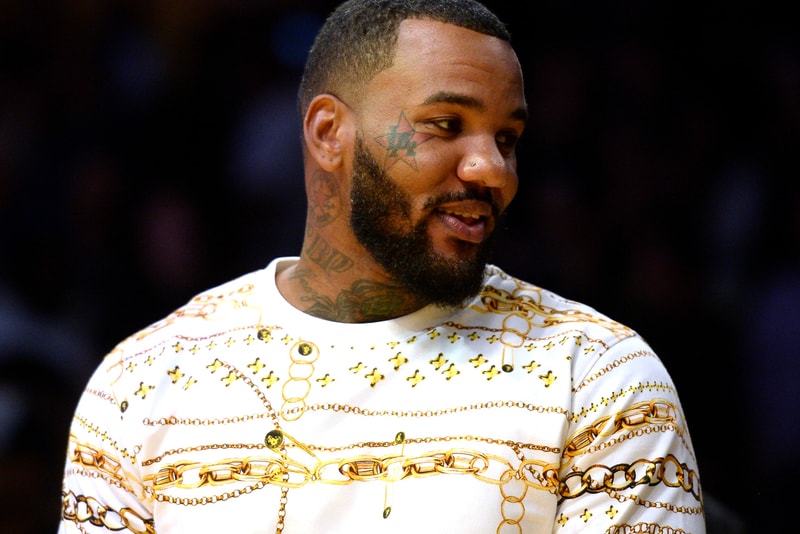 The Game took to social media on Monday to share that he would be postponing the release of his forthcoming LP Drillmatic after a rough couple of weeks.
He posted a photo of his bandaged fingers, paired with a lengthy Instagram caption explaining his reasoning for the delay.
"PSA to any & everyone it may concern," The Game wrote in the caption. "I've always prided myself on my transparency in tow with sharing every part of my life & myself with my family, friends & my fans… the past two weeks have been a nightmare for me. I have witnessed disloyalty on levels unimaginable by people I've trusted with my heart, money, career & livelihood."
"Not only have I been backstabbed & betrayed. I've been left to pick up the pieces alone," he continued. "I'm in no way shape or form angry with anyone for choosing to act in the manner they have as of recent & send love & well wishes from this day forward as there is no hate, malice or vengefulness in my heart."
The Compton rapper went on to share that he has spent the past few weeks in therapy for injuries due to overexercising, paired with a recent accident that resulted in him receiving stitches on his finger.
While focusing on his mental and physical recovery, The Game said he will be stepping away from social media to direct his attention toward completing the Drillmatic album. The project, which will land as his 10th studio album, is now slated to drop on August 12.
"I promise you it will not change or move," The Game wrote about the release date. "I've given everything that I am to this album & I guarantee GREATNESS."
View this post on Instagram
In other music news, Beyoncé dropped a "Break My Soul" remix EP featuring Honey Dijon, will.i.am and more.
Click here to view full gallery at HYPEBEAST