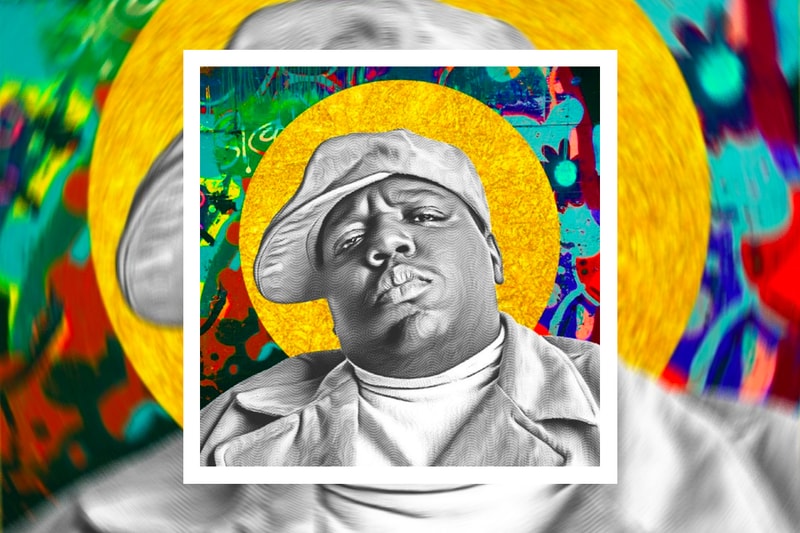 In honor of the hip-hop legend and in celebration of what would have been The Notorious B.I.G.'s 50th birthday, his estate has released a new single titled "G.O.A.T." featuring Ty Dolla $ign and nigerian artist Bella Alubo on May 21.
The new track, which is produced by Kayo and Elliot Osagie, features verses from Biggie's standout track "I Love The Dough" from his studio album Life After Death. Fans can hear him rap about his exorbitant lifestyle, "We hit makers with acres, roll shakers in Vegas/you can't break us, lost chips on Lakers, gassed off Shaq/country house, tennis courts and horseback/ridin'/decidin'/cracked crab or lobster/who say mobsters don't prosper?"
While 2022 highlights Biggie's 50th birthday, it is also the year that marks the 25 year anniversary of his tragic death. Life After Death was released in 1997 and featured high-profile collaborations including with The LOX, JAY-Z, and his then long-time collaborator and producer Diddy, better known as Puff Daddy back in the day. Since its release, Biggie's Life After Death continues to be impactful in the music industry, crossing the certified Platinum mar 11 times, making the 25-song project just one of eight rap albums to go Diamond.
Those looking to remember The Notorious B.I.G. and relish in his outstanding impact can take a listen below at his new single "G.O.A.T." featuring Ty Dolla $ign and Bella Alubo.
In other music news, Doja Cat has dropped out of The Weeknd's tour.
Click here to view full gallery at HYPEBEAST