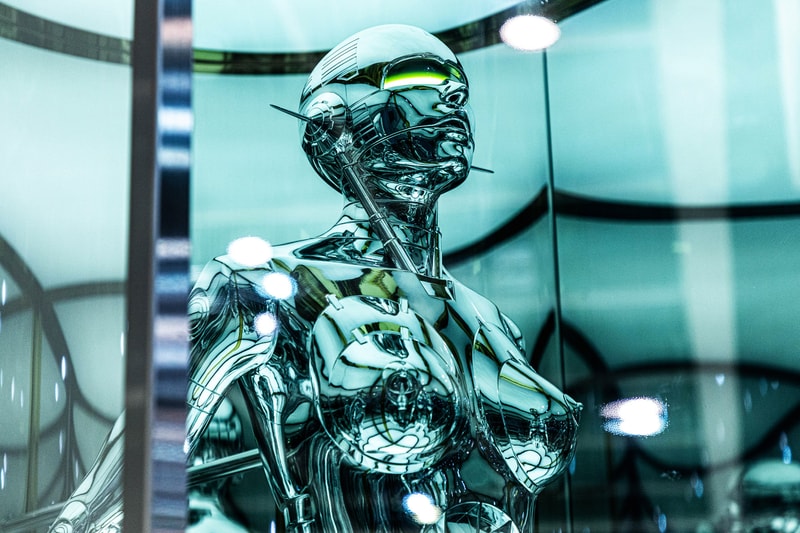 Hong Kong's segment of Art Basel is beginning to return to its former glory with this year's 2022 exhibition. While facing headwinds due to the city's mandatory quarantine restriction -- dissuading many international galleries -- the numbers are up. Last year saw a hybrid approach where a little over 100 exhibitors (57 were satellite booths) were on display, but from that number, only 30 dealers from outside of East Asia. This year's presence, while not as vibrant as pre-COVID's 242 exhibitors, realizes 137 galleries from 28 countries and territories, although 75 of those galleries are running satellite booths.
Faced with other changes like the decision to push the exhibition from March to May and the soft macroeconomy as a whole, the Wan Chai exhibition floor was full of energy from a predominantly local crowd of art-deprived individuals. On top of the mainstays like Perrotin and other heavy-hitters spotlighted by HypeArt, the show welcomes 15 newcomers, including Galería Cayón from Madrid, Lucie Chang Fine Arts and Mine Project from Hong Kong, Mizoe Art Gallery with spaces in Tokyo and Fukuoka, rin art association with spaces in Takasaki, Gallery Vazieux from Paris, Misako & Rosen with spaces in Tokyo and Brussels, Jason Haam from Seoul, Vin Gallery from Ho Chi Minh City, Galerie Forsblom from Helsinki, Catinca Tabacaru from Bucharest, Galerie Mitterrand from Paris, Jahn und Jahn from Munich, Maia Contemporary from Mexico City, and Kendall Koppe from Glasgow.
For those in the city of Hong Kong, the exhibition will run until the end of this week. Those that were not able to make the yearly event can catch some of the art on display in the image gallery above.
Hong Kong Convention and Exhibition Centre
1 Expo Drive
Wan Chai
Hong Kong
In other art news, HypeArt spotlights Asia-based galleries & platforms for Hong Kong Art Week.
Click here to view full gallery at HYPEBEAST