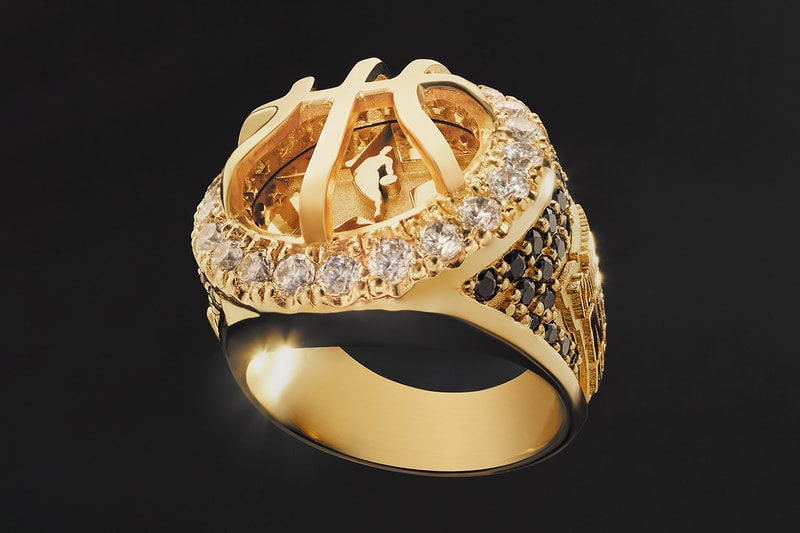 The most elite NBA players will gather in Salt Lake City, Utah this weekend to face off in the annual NBA All-Star Game. And to celebrate all of the hoops actions, the league is set to celebrate the player's and coaches' achievements by gifting special All-Star rings. Traditionally, they would receive their hardware approximately one month after the event, but this year the pieces will be waiting for them in the locker room as they arrive at the arena.
Crafted by Victor Solomon — who consistently works with the NBA on its trophy and awards designs — the rings are fitted with a myriad of striking details. The U-set bezel is shaped in the form of a half-basketball seam cage and comes set with 3, 2.3mm white diamonds to symbolize the achievement within a season's journey and the potential of completion that lies ahead. A debossed All-Star logo that's flanked by 23 extruded stars is also located in this cage. Furthermore, the jewelry piece is fitted with 94 black diamonds to call out the court's dimensions as well as a "72nd Annual NBA All-Star" hit on the sides.
Peep a further look at the NBA's latest bling in the gallery above.
For more news, KidSuper's NBA x Fanatics jerseys have been unveiled.
Click here to view full gallery at Hypebeast