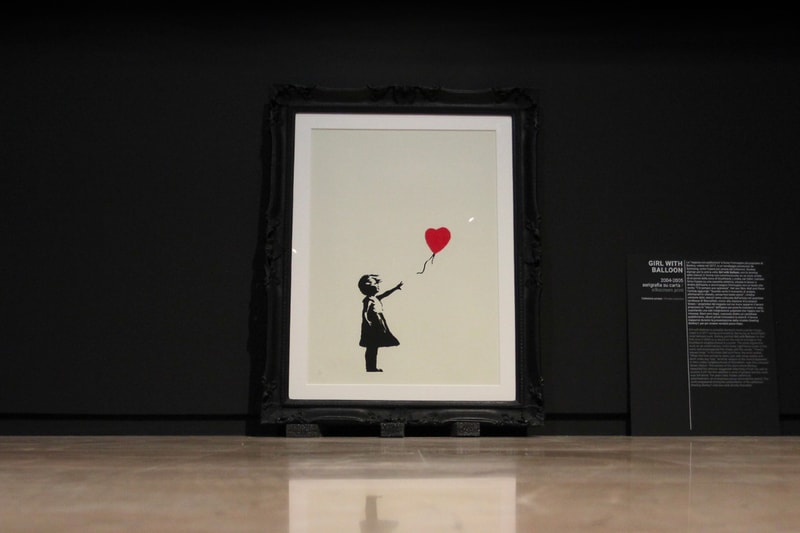 Whether you love his work or hate it, Banksy will go down as one of the most elusive artists of the 21st Century. His work is simple but far from elementary. Despite the British artist's presence in pop culture and the millions that are paid for his work at auction, very few exhibitions have been hosted to showcase the breadth of his oeuvre.
Held at the former International Center of Photography (ICP), a new exhibition seeks to change that. Curated by Stefano Antonelli and Gianluca Marziani, "Banksy. Building Castles in the Sky" will feature 120 authenticated works that for the first time will be presented through an academic and interdisciplinary analysis.
Organized in conjunction with MetaMorfosi NY, some of Banksy's most well-known work will be on display — from Girl with Balloon, Love is in the Air (Flower Thrower), Bomb Hugger and Family Target, to Gangsta Rat, Mickey Snake, Rubber Ducky, and Toxic Mary.
Of course, Banksy hardly approves or sanctions any third-party showing of his art and this event is no different. However, the exhibition catalog has been submitted and revised by Pest Control Office for accuracy and authenticity checks. "Banksy. Building Castles in the Sky" will go on view starting on May 28.
Elsewhere in art, Unit Editions released a monograph on the influential artist and graphic designer, Ed Fella.
"Banksy. Building Castles in the Sky"
250 Bowery
New York, NY 10012
Click here to view full gallery at HYPEBEAST