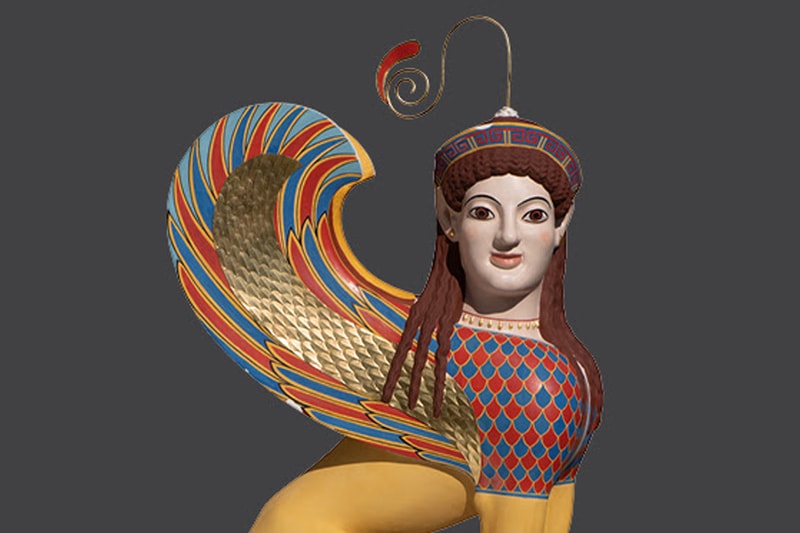 Despite their pristine marble appearance, Greco-Roman sculptures were once richly adorned with color and ornamentation. If you've ever wondered what one of these artifacts actually looked like in the age of antiquity, you're in luck. The Metropolitan Museum of Art announced its plans to host a remarkable new exhibition that uses technology to colorfully recreate some of the museum's most prestigious Greco-Roman sculptures.
Produced in conjunction with Dr. Vinzenz Brinkmann, head of the antiquity department at the Liebieghaus Sculpture Collection, "Chroma: Ancient Sculpture in Color" will present over 50 fully painted Greco-Roman artifacts. "It is truly an exhibition that brings history to life through rigorous research and scientific investigation and presents new information about works that have long been in The Met collection," said the museum's director, Max Hollein, in a statement.
In particular, the exhibition will explore polychromy, the ancient practice of embellishing sculptures and architecture with painting, gilding, silvering, and inlay. From busts of Roman Emperors to The Met's Archaic-period Sphinx finial, "Chroma" will use technology to reconnect audiences to the artistic traditions of Greece and Rome.
The exhibition will open at The Met on July 5 and run until March 26, 2023.
In related news, The Met takes a deep dive into the history of the kimono.
The Metropolitan Museum of Art
1000 5th Ave,
New York, NY 10028
Click here to view full gallery at HYPEBEAST