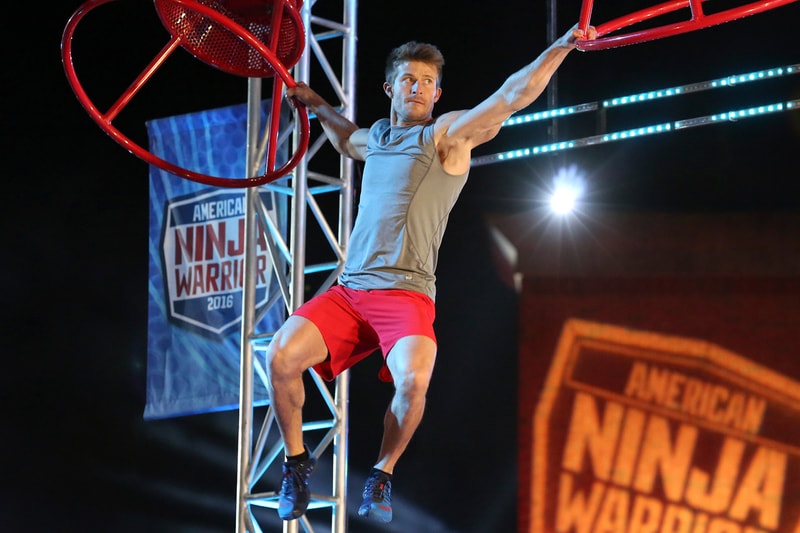 Fans of the NBC reality show American Ninja Warrior will be excited to learn that the challenging obstacle course may become an Olympic sport.
Based on the Japanese show Sasuke, American Ninja Warrior sees competitors go through a series of obstacle courses of increasing levels of difficulty. Each aims to make it to the national finals in Las Vegas and be crowned that season's "American Ninja Warrior."
The network behind the original Sasuke series, TBS, announced on Monday that the Ninja Warrior obstacle course is being tested for its potential inclusion in the 2028 Summer Olympics in Los Angeles.
The course would be featured as part of the Modern Pentathlon, an already-existing medal sport at the Summer Olympics. While previous Modern Pentathlon events have consisted of fencing, swimming, laser pistol shooting, running and equestrian show jumping, the obstacle course would replace the equestrian jumping component. The obstacle course won't be considered as a replacement for the next Summer Olympics, which will take place in Paris in 2024.
According to the Union Internationale de Pentathlon Moderne, the organizer of the Modern Pentathlon, two different obstacle-type sports will be tested for the Olympics, one of which is the Ninja Warrior course. The first test will take place in late June in Ankara, Turkey.
In other sports news, the Colorado Avalanche defeated the Tampa Bay Lightning to win the 2022 Stanley Cup.
Click here to view full gallery at HYPEBEAST