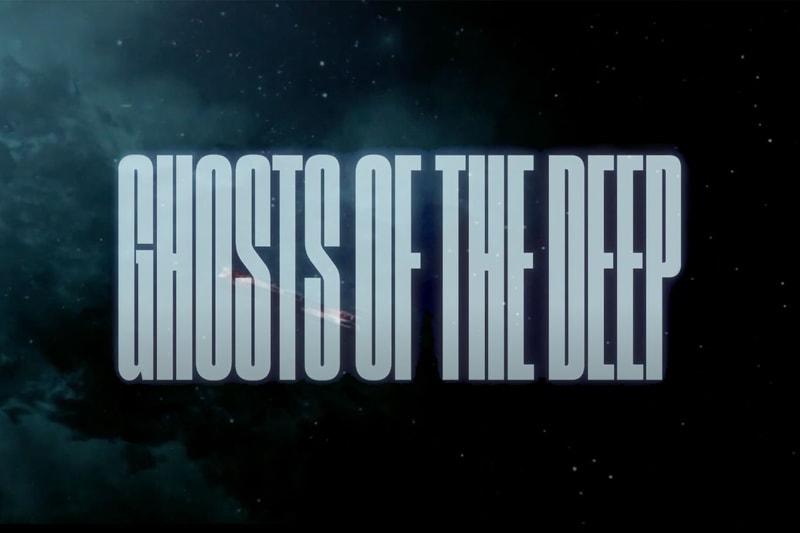 In an exclusive to Hypemoon, Anonymous Content announced that it will be launching a Web3 series and game titled "Ghosts of The Deep" (GOTD) in partnership with Emmy award-winning director, producer, and writer Philip Gelatt. The Sci-Fi adventure game and series will be brought to life through blockchain infrastructure provider OP3N.
This series follows the success of Gelatt's popular Netflix series Love, Death, and Robots, which recently saw the release of an interactive NFT offering.
"As a writer, I'm always looking for fresh and imaginative ways to tell stories and build worlds," Gelatt said, adding that "the newness of Web3 and the uncertainty about how it will evolve make it massively exciting as a means to do just those things," highlighting that the space is a new way to bring audiences together, create highly engaged communities, and tell stories in a near limitless capacity.
GOTD is set to be a unique Web3 project with an ecosystem that is fully backed by the NFT holders of the project, rather than a small group of Hollywood producers. This means that the journey and overall success of the project will be placed in the hands of the holders. Alongside Gelatt and the community-based producers will be developers Zac Ryder, Adam Groves, and Eric Stern from The Lab at Anonymous Content.
The Ethereum-based blockchain project was brought to life after months of creative conversations surrounding Web3 between Gelatt and producers. Through a combination of Zoom marathons covering all things blockchain to discussing favorite lines from famed Sci-Fi Horror film Event Horizon -- the idea and inspiration that is now GOTD was born.
Anonymous Content has a history of producing premium quality and award-winning media content, including films like The Revenant and tv series like True Detective, Mr. Robot, and 13 Reasons Why.
"Web3 is driving unparalleled innovation in entertainment, gaming, and tech for both communities and creators. said OP3N Co-Chief Executive Officer Eric Tu, adding, "we're excited to be able to offer a visionary storyteller like Phil with streamlined access to the best Web3 tools through OP3N, and develop opportunities for such unique and immersive ways for people to create and connect."
The developers have been careful to consider every detail of the launch of this project, including the exploration of carbon offset opportunities through a range of partners that will be established prior to the upcoming release. Starting in July, interested parties will be able to purchase series-specific NFTs, granting them exclusive access to the GOTD community and experience.
In other Web3 news, eBay launches its first NFT project featuring NHL legend Wayne Gretzky.
Click here to view full gallery at HYPEBEAST