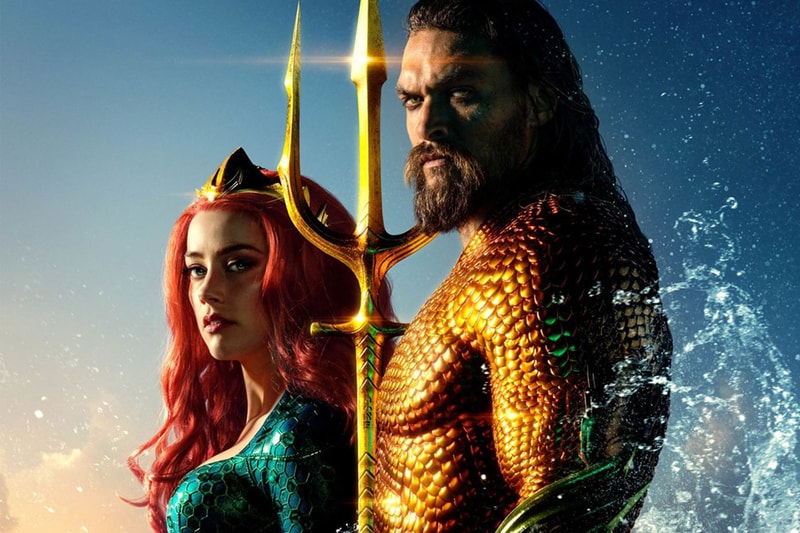 The recent proceedings of the Johnny Depp and Amber Heard's trial has been a topic of converation in the past month.
Recently, DC Films president Walter Hamada testified and revealed that the studio had considered replacing Amber Heard for Aquaman 2 over concern that she lacked chemistry with her fellow co-star Jason Momoa. While Heard was cast in the sequel, Hamada admitted that the studio contemplated whether or not to recast the role of Mera. According to Variety Hamada said, "Editorially they were able to make that relationship work in the first movie, but there was a concern that it took a lot of effort to get there."
Kathryn Arnold, a consultant in the entertainment industry, also testified during the hearing and revealed important plot details regarding Heard's reduced role. Arnold claimed that Heard's role was cut down significantly and revealed that the film sees Mera "in the hospital" and therefore unable to be a part of any major sequences,
"They had her in the hospital very shortly in the first part of the movie called Act One. They had her in the hospital and they pretty much had her in the hospital and then she was going to do this action sequence in the end.

I believe that in the first act of the movie, she was injured somehow...or has something to do with the baby."
Arnold shared that Mera was either in the hospital due to an injury or a pregnancy. It was previous reported by The Direct that Mera is pregnant with her and Arthur Curry's child throughout the film.
It remains to be seen how involved Heard's Mera character will be involved in the film.
Elsewhere in entertainment, LeBron James has hinted at a potential Nike documentary on how he secured the deal.
Click here to view full gallery at HYPEBEAST