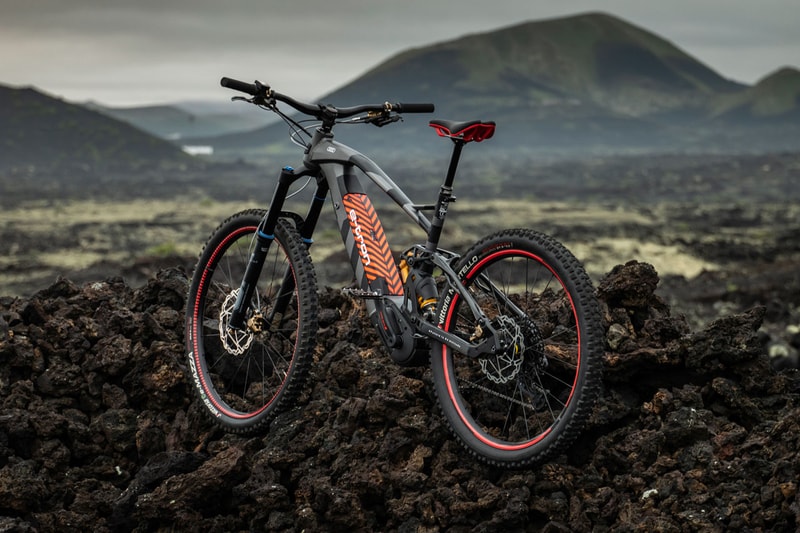 Audi is leaning more into motorsport with the launch of its latest mountain bike. The electric Audi RS Q e-tron Dakar racer is billed as the "ultimate off-roader," bringing together 180mm suspension travel, meaning the amount of movement the suspension fork has, with specially designed tires.
For this addition to Audi's electric range, the company teamed up with Italian motorcycle manufacturer Fantic. With a frame engineered from lightweight aluminum, riders are given the ability to move their bikes in tune with rocky terrain. Located within the frame is the 36-Volt Fantic Integra battery pack, supplying power to a 90Nm torque motor. A digital display on the handlebars will indicate battery status and speed.
The bike offers four different levels of electric assistance, depending on the amount of power a rider needs. Eco lends itself to maximum efficiency, while Tour is meant for a slight electric boost. Sport increases the level for sport cycling, while Boost is the most powerful, designed for hilly routes.
"At Audi, we've been bold in our commitment to becoming a leader in providing sustainable premium mobility," Audi UK Director Andrew Doyle said. "The Audi electric mountain bike in cooperation with Fantic is another fantastic example of how we can expand our mobility offering to customers that extends beyond the award-winning models they drive."
The Audi RS Q e-tron Dakar racer comes in three sizes and is priced at $10,131 USD (£8,499 GBP). Those interested in purchasing the bike can find more information online.
In other automotive news, Avicar has unveiled the first zero-seat remote reality motorsports experience.
Click here to view full gallery at Hypebeast