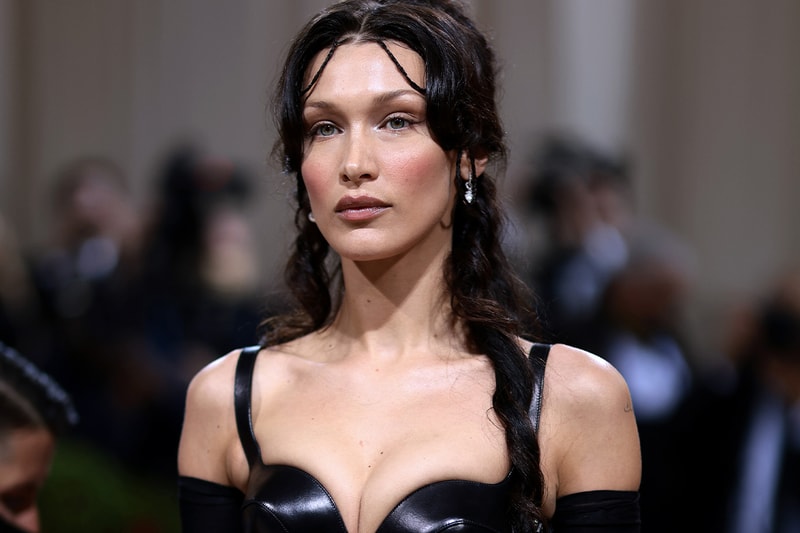 Supermodel Bella Hadid is making her debut into the digital world with the introduction of her first-ever NFT collection dubbed, "CY-B3LLA."
Hadid took to Instagram to announce her upcoming project, "Say hi to CY-B3LLA." She goes on to describe the inspiration behind the project adding, "As we've been reminded too many times, the universe we live in is imperfect. But I believe this provides a true opportunity to build a meta community, sustained by peace, love, compassion and meaningful connections."
Created in partnership with reBASE, the model is bringing 11,111 exclusive NFTs to the digital world with each piece being a unique 3D scan of the model herself. With CY-B3LLA, Hadid hopes to bridge the gap between her and her fans and to have another medium to connect with them. NFT collectors will be given access to an in-person meet and greet across the globe, "That's just the beginning. In the coming months, we'll grow this new meta-nation with real locations and events all around the world, where I can meet each and every one of you."
For the latest update check out CY-B3LLA's Instagram and for information on how to register for the whitelist, check out the official website.
View this post on Instagram
Elsewhere in NFTs, GODA is a new NFT platform inviting artists to go digital.
Click here to view full gallery at HYPEBEAST