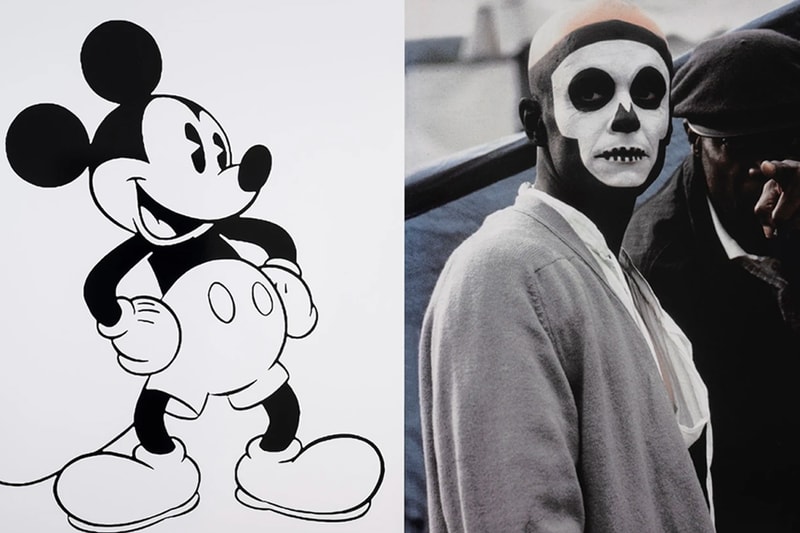 Mimesis and mimicry are the basis of a new exhibition at Ben Hunter Gallery in London. 'What do those words mean?' You might ask. In the former, the New Oxford American Dictionary defines mimesis as a "representation or imitation of the real world in art and literature." While the latter term denotes "the action or art of imitating someone or something, typically in order to entertain or ridicule."
Although both terms relate to the act of imitation, curators Jan Tumlir and Jeffrey Stuker, remind the viewer that mimicry "is not necessarily concerned with representation, and certainly not with representational accuracy." It's here that the group exhibition Mimicries begins. The multi-room exhibition brings together a cast of international artists, including Arthur Jafa, Jeff Wall and Lynne Marsh, who explore the space between the subject shown and the subject known.
Dubbed the "dark space" by Tumlir and Stuker, the multi-media work invites the viewer to reflect on various forms of artifice that transcend the artist and encompass the entirety of the natural and built worlds. Mimicries recently opened last week and will remain on view at Ben Hunter Gallery until July 21.
In related news, step into Nadia Lee Cohen's imagined worlds in HELLO, My Name Is.
Ben Hunter Gallery
44 Duke Street St James's,
St. James's, London SW1Y 6DD
Exhibiting Artists:
Hedi El Kholti
Victoria Gitman
Arthur Jafa
Clementine Keith-Roach
Louise Lawler
Lynne Marsh
Nicolas G. Miller
Christopher Page
Jeffrey Stuker
Jeff Wall
Click here to view full gallery at HYPEBEAST