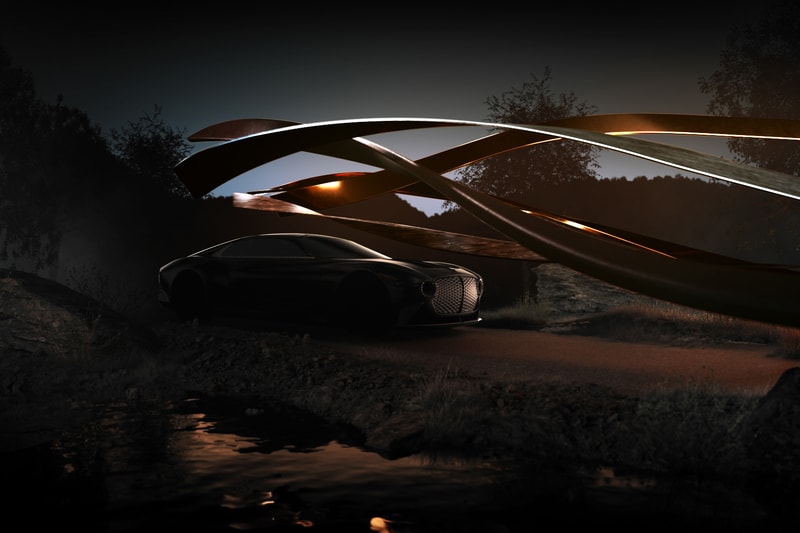 The Macallan has just announced a new partnership with luxury automotive manufacturer Bentley Motors. This collaboration produces one highly-limited single malt whiskey named "The Horizon."
Focusing on the shared common interests in innovation, craftsmanship, and creativity, the decanter features a shroud of six unique spirals (a nod to the Six Pillars) made from upcycled materials from both parties -- copper from The Macallan's former distillery and aluminum from the Bentley Motors manufacturing process -- all joined with recycled wood, recyclable glass and carbon neutral leather.
Jaume Ferras, Global Creative Director for The Macallan, comments: "Taking inspiration from the automotive industry, we are showcasing our creative vision and concept development of The Macallan Horizon, which is among the most unique projects we have embarked on in our almost 200-year history.
Our collaboration with Bentley Motors and the knowledge exchange we have undertaken as a result has inspired us to see things very differently. In the spirits world, everything is upright, such as our stills and our bottles. When we looked at the horizontal direction pursued by Bentley Motors as part of the automotive industry, it made us consider if and how we could adapt this format for whisky, which ultimately requires to be poured."
The bottle, which sees a 180-degree twist with no standing base, houses a very special single malt whisky developed by Master Whisky Maker Kirsteen Campbell. The profile was inspired by the natural ingredients found in the country and from a visit to Bentley Motors in Crewe. Further info is expected to follow in summer 2023.
DISCLAIMER: We discourage irresponsible and/or underage drinking. Drink responsibly and legally.
In other whiskey news, celebrate 15 years of Assassin's Creed with limited-edition straight bourbon whiskey.
Click here to view full gallery at HYPEBEAST