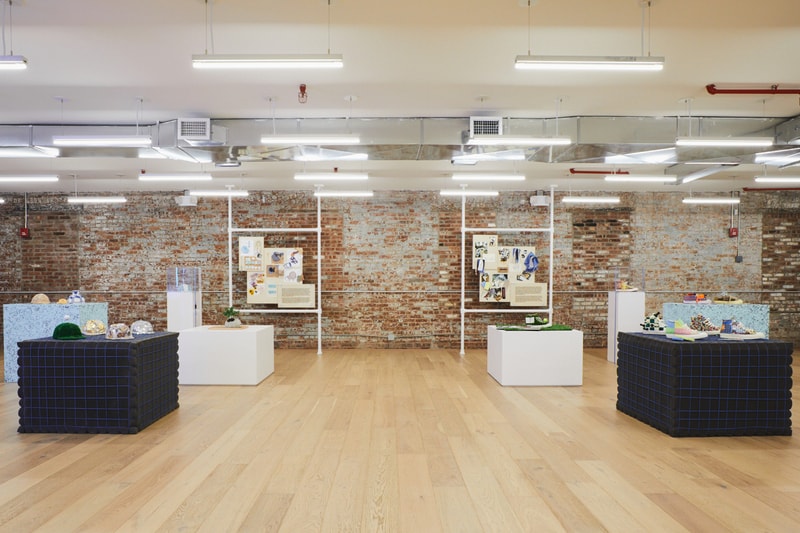 Bombay Sapphire® embodies the ethos of innovation and constant inspiration, as its rich, botanical flavor is informed by the beauty of nature. The brand is not only committed to practicing self-expression, but to sharing it with its audiences as well.
View this post on Instagram
This past weekend, Bombay invited its friends and local New York creatives to concept store HBX for an art gallery event featuring the works of artists Brian Downey and Casen Sullivan – both are hailed for turning the ordinary objects into extraordinary works of art that can either be worn or displayed as home decor or furnishings. For this partnership, the two multimedia artists were prompted to create an original piece inspired by the brand and the Saw This, Made This spirit.
Guests entered the world of Bombay Sapphire on the third floor of HBX New York, where both Downey and Sullivan's creations were put on display. Sullivan created an upcycled Bombay Sapphire lounge chair, which was shown against the backdrop of his other signature creations, reworked Chuck Taylor sneakers made out of artificial grass, computer keyboards, and more. Downey, aka Falcon Bowse, is known for his inventive hats, which he crafts from everyday objects from paper coffee cups to disco balls. For the exclusive Saw This, Made This exhibition, he crafted a one-of-a-kind hat from mosaic pieces of a Bombay Sapphire bottle.
Alongside the artists' custom artwork, interactive stations were set up so attendees could add their own touch to special handmade designs. Process photos and mood boards from the artists' creative journeys decorated the surrounding walls, giving a behind-the-scenes look into the gallery itself. DJ Svpply (Andrew Goss) provided the music for the night while light bites and specialized cocktails were served — including a George Nelson x Herman Miller-inspired apple martini and a Tom Sachs-inspired Moscow mule, a nod to the design world.
Notable attendees included Elise Swopes, Phillip Leyesa, Flo Ngala, Vandy the Pink, D'ana Nunez, and more. The exhibition will be on display from January 26 to February 1 on the third floor of HBX.
DISCLAIMER: We discourage irresponsible and/or underage drinking. Drink responsibly and legally.
Click here to view full gallery at Hypebeast