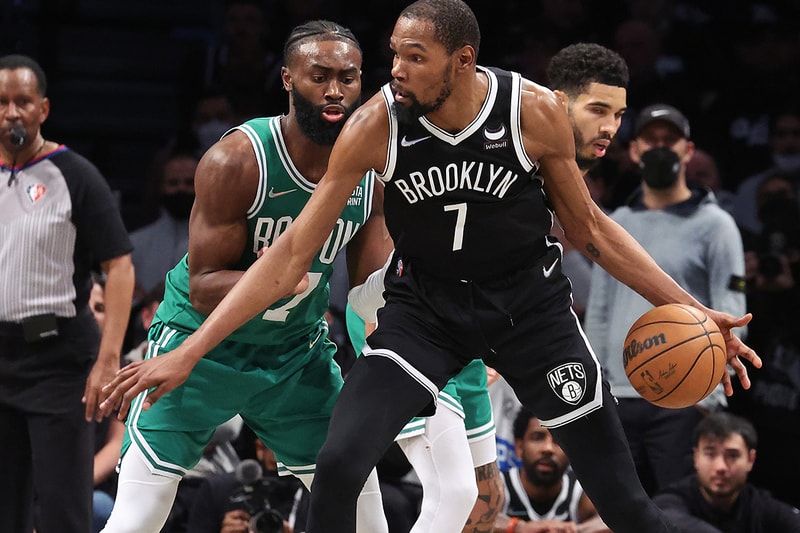 As trade deadlines near, NBA teams are working hard to secure the best of free agency before the start of the 2022-23 season. Perhaps one of the most talked about deals involves Kevin Durant who has recently requested a trade from the Brooklyn Nets.
The latest reports have revealed that the Boston Celtics have entered the race to secure KD. Since requesting a trade on June 30, the Suns, Raptors, Warriors and Heat have shown interest in the sharpshooter. According to The Athletic, the Celtics are offering a package that will give up Jaylen Brown as well as guard Derrick White and a draft pick for KD. While the initial proposal has been rejected, the Nets have revised the deal and asked Boston to include Brown as well as Marcus Smart, draft picks and potentially one more rotation player.
Following the speculations, Jaylen Brown took to Twitter with a simple tweet, "Smh," seemingly showing his disapproval of the trade. KD is considered a top player in the game and is amongst superstars like LeBron James and Steph Curry. According to

Smh

— Jaylen Brown (@FCHWPO) July 25, 2022

" rel="noopener" target="_blank">ESPN

's Adrian Wojnarowski, Jayston Tatum is considered off-limits in any trade discussions. It remains to be seen where KD will land for the upcoming season.
Smh

— Jaylen Brown (@FCHWPO) July 25, 2022
Elsewhere in sports, Draymond Green has sparked a debate after saying 2017 Warriors could beat Michael Jordan's Bulls team.
Click here to view full gallery at HYPEBEAST