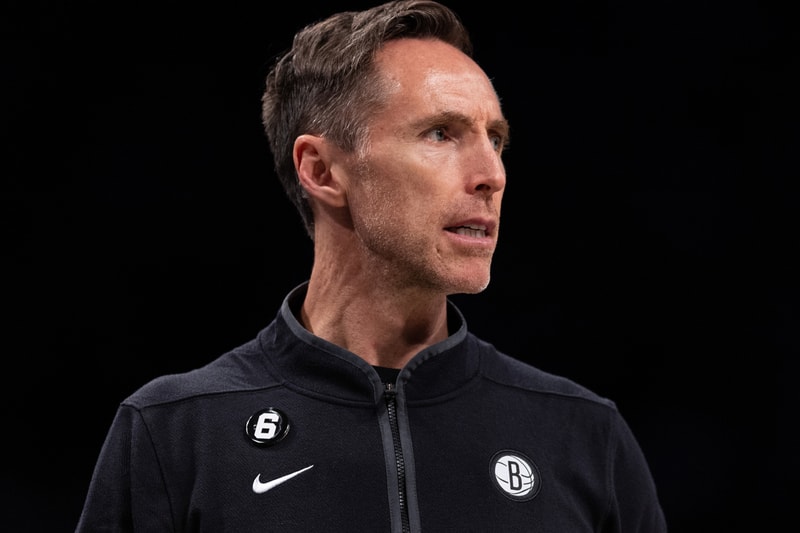 Between Kevin Durant requesting a trade and endless drama surrounding both Ben Simmons and Kyrie Irving separately, the Brooklyn Nets were anything but stable heading into the 2022-23 NBA season. As a result, head coach Steve Nash had his hands full when developing a game plan for the team. Unfortunately for the Nets, the result is a 2-5 start to the season that has prompted Nash to part ways with the team.
Announced as a mutual decision, Nash leaves his role as head coach with just over two seasons with the team. His first time as a head coach, Nash led the Nets to a 94-67 regular season record across his three seasons of coaching, pairing with a 7-9 playoff record that includes getting swept by the Boston Celtics in 2022. Looking at potential replacements, ESPN's Adrian Wojnarowski has reported that suspended Celtics coach Ime Udoka is the leading candidate for the role.
With Nash now out of the picture, assistant coach Jacque Vaughn will assume Nash's role and operate as acting head coach starting with tonight's game against the Chicago Bulls. Stay tuned for more information regarding the Brooklyn Nets' next head coach and Nash's future in the NBA.
The Brooklyn Nets and Head Coach Steve Nash have agreed to part ways.https://t.co/4nA3GbUk1T

— Brooklyn Nets (@BrooklynNets) November 1, 2022
Jacque Vaughn is the acting head coach tonight but expect the Nets to inquire with suspended Celtics coach Ime Udoka, Quin Snyder, among others. Boston will let Udoka leave for another job.

— Adrian Wojnarowski (@wojespn) November 1, 2022
Suspended Celtics coach Ime Udoka has emerged as the likely next Brooklyn Nets head coach and his hiring could be finalized as soon as the next 24-to-48 hours, sources tell ESPN. Celtics will let him leave for another job.

— Adrian Wojnarowski (@wojespn) November 1, 2022
For more in sports, experts have shared that Bronny James is not NBA ready yet, noting that several more years for development may be needed.
Click here to view full gallery at HYPEBEAST