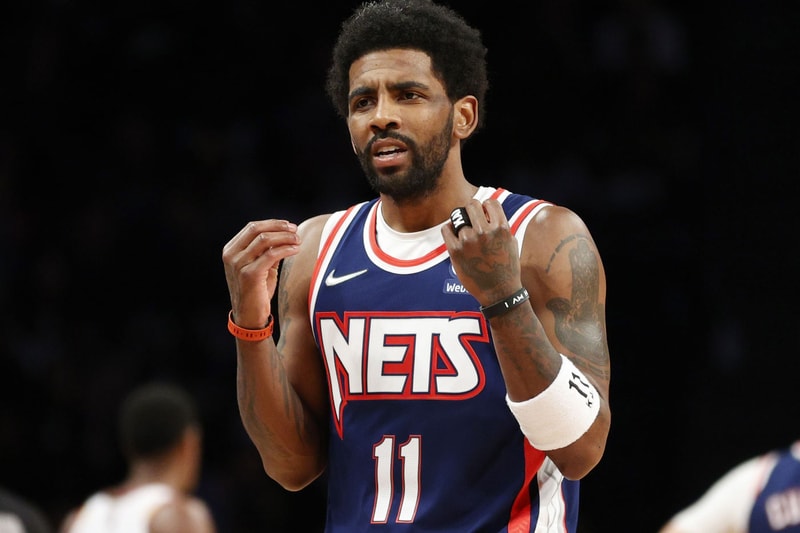 The 2021-22 NBA season was a massive disappointment to fans of the Brooklyn Nets franchise, especially after the teamw as eliminated in a 4-0 sweep in the first round of the playoffs.
While there were many reasons why the Nets were not at their bests entering the playoffs, Kyrie Irving's long-term status with the team has recently come into question. Earlier this year, Irving declined his $36.9 million USD option to become an unrestricted free agent. On multiple occasions, Irving has stated he wants to stay in Brooklyn. However, it looks as if the Nets may not feel the same way about offering Irving a long-term deal. New York Daily News reports,
"...The Nets' championship hopes hinge on an amicable solution with Irving, whose personal decision not to get vaccinated and unpredictable injury history have left the Nets hesitant, and now, according to a source familiar with the Nets' thought process, outright unwilling to give him a long-term extension."
General Manager Sean Marks previously mentioned that he was confident that Irving will be signing an extension before training camp began. It is uncertain if the Nets will maintain a more cautious approach moving forward and be willing to gamble on the chance of losing Irving for good. It remains to be seen if Irving will stay with the Nets or not.
In other sports news, the NBA is reportedly looking to expand to Seattle and Las Vegas.
Click here to view full gallery at HYPEBEAST