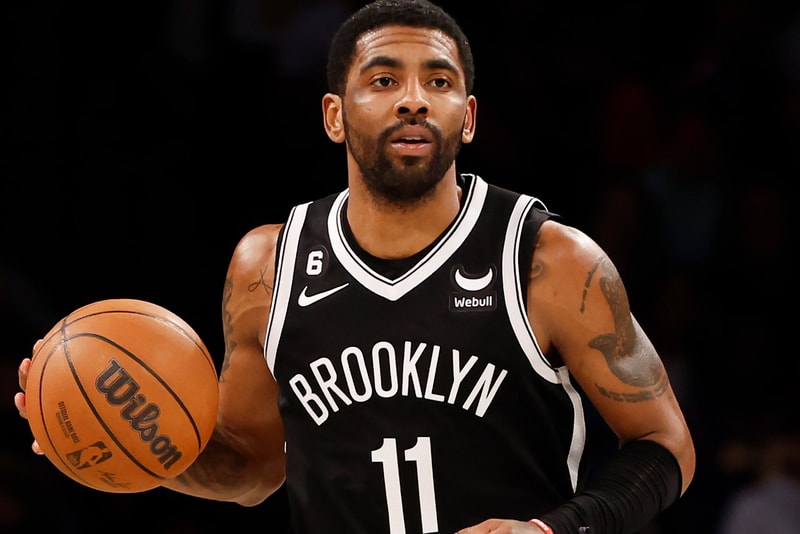 The Brooklyn Nets have reportedly traded Kyrie Irving to the Dallas Mavericks, according to NBA insider Shams Charania. In the deal, the Nets will receive Dorian Finney-Smith, Spencer Dinwiddie, a 2027 second-round pick, a 2029 first-round pick and a 2029 second-round pick.
BREAKING: The Brooklyn Nets are trading Kyrie Irving to the Dallas Mavericks for Spencer Dinwiddie, Dorian Finney-Smith, a first-round and multiple second-round picks, sources tell @TheAthletic @Stadium.

— Shams Charania (@ShamsCharania) February 5, 2023
Irving, whose current deal with the Nets expires after this season, requested to be traded from the Brooklyn team on Friday, following failed attempts to reach an agreement on a contract extension. The Nets presently boast 32-20 overall and rank No. 4 in the Eastern Conference, while the Mavericks stand at 28-26 and No. 6 in the Western Conference.
Off the court, Irving has stirred several controversies throughout his three seasons with the Nets. Among them, he was unable to play in several games during the COVID pandemic as he refused to be vaccinated. And earlier this season, he was suspended for promoting a film that included antisemitic language on Twitter. After refusing to apologize and repeatedly failing to "unequivocally say he has no antisemitic beliefs," the team determined he was "unfit to be associated with the Brooklyn Nets."
Despite this, Sunday's trade will see Irving team up with Mavericks star Luka Doncic on the Dallas team, which currently ranks at No. 9 in offensive efficiency. Notably, Irving has averaged 27.1 points, 5.3 assists and 5.1 rebounds in 40 games this season.
Stay tuned for more information.
In more sports news, Conor McGregor will face off against Michael Chandler during next season's The Ultimate Fighter.
Click here to view full gallery at Hypebeast