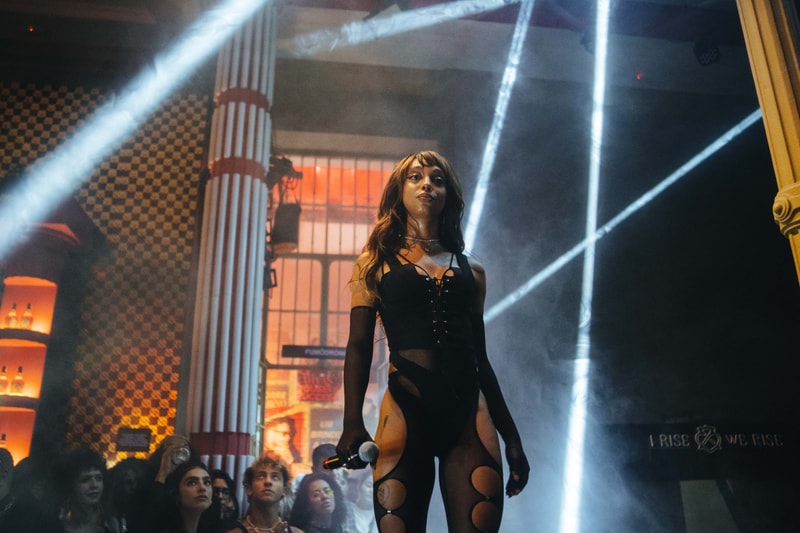 Pernod-Ricard Brasil's whiskey brand, Chivas Regal, opened an exclusive home late July, named House of Success, in São Paulo Brazil. Since the brand unveiled its newest bottle designs at the "I Rise, We Rise Event" in May, Chivas Regal has been curating activations that showcase prominent figures in Brazilian culture. The goal of the event was to elevate artists and creators, and bring attention to the communities that inspire them.
View this post on Instagram
"In recent times, we have seen that the concept of success has evolved, it has become more multiple, more collective, and that's why we want the House of Success to be a place to celebrate with those who inspire us every day and create new paths. for everyone's success, through their talents," said Pernod-Ricard Brasil Marketing Director Patricia Cardoso.
The two-week event hosted a plethora of activations for attendees' enjoyment, including exhibitions, shows, talks and workshops as well as a secret Chivas bar dubbed The Regal Secret Experience that offered special drinks and food.
View this post on Instagram
Big artists like Karol Conka, Don L, Baco Exu do Blues, Urias and others were part of the lineup for the show portion of the event. The home also featured art installations from Piet's fashion designer, Pedro Andrade, photographer Wilmore Oliveira and a concert from record label Ceia's, Nicole Balestro. Hypebeast Brazil curated special interviews with the three artists to learn more about what success means to them, their journey and the importance of not only inspiring others but sharing in the road to success with them.
Part of the Chivas Venture project, a conversation hosted by actress Tais Araujo was held on July 24, to help empower and gain visibility for black women entrepreneurs. It included a range of guests such as DJ Miria Alves, CEO of Hutu Agency Regina Ferreira and Ori Hair founder Amanda Coelho also known as "Diva Green".
View this post on Instagram
On the Scotch side of the party, a mixologist workshop was provided where people had the opportunity to join a masterclass to taste and learn how to make special drinks with Chivas. During this workshop, attendees were able to acquire a better understanding about the ingredients used to craft Chivas' whiskey.
For more news in beverages, check out Coca-Cola's new "dream" flavor.
Click here to view full gallery at HYPEBEAST