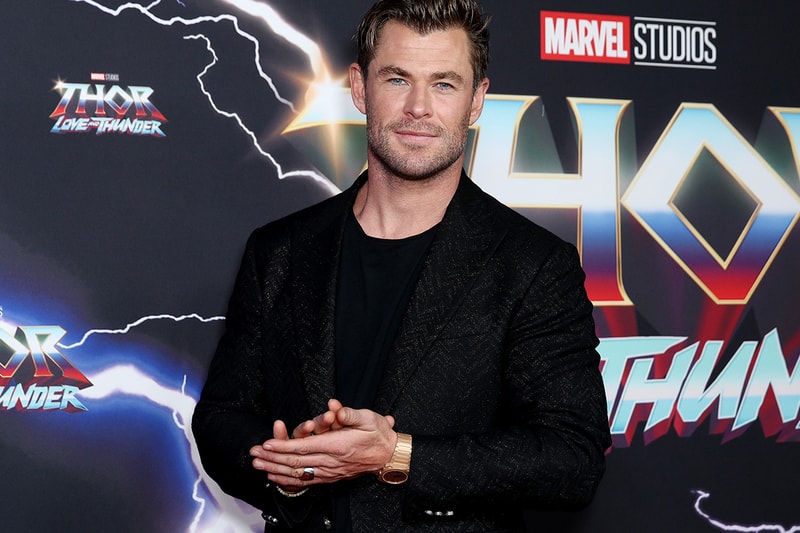 Chris Hemsworth isn't ready to retire his role as Thor Odinson yet. The actor hinted that his retirement may not come so soon, amid comments of the actor claiming that Thor: Love and Thunder "might be (his) last Marvel movie."
Hemsworth, who is no longer under contract with Marvel Studios, has recently told Deadline that he loves playing Thor, "I'll do it until someone says get off the stage."
"There's an adolescent quality to him, a sense of adventure. And a sort of fun immaturity," he added. "[Working with Waititi], it's something different each time, something fresh. And he's a dear friend. He has the same sort of immature quality I was talking about. In the best way possible."
The actor has reprised the role in three sequels and four Avengers movies and will soon become the first character to have four solo outings. Having played the character since 2011, Hemsworth said in an interview with Elle Man that he is "not going into any retirement period. Thor is way too young for that. He's only 1,500 years old. Thor: Love And Thunder is definitely not a film that I say goodbye to this brand — or at least I hope so."
In an interview with BBC Radio 1, Hemsworth jokingly claimed that he might as well beat Hugh Jackman's superhero record, "I wasn't gonna but now that you've put that in front of me, you make a good point. It's only six years. I've come this far. To turn back now would just be a waste." He also said that he wants to star in Deadpool 3 to ensure he surpasses Jackman's record, "I'll make some calls, make sure that doesn't happen. I might even put myself in Deadpool instead, that would be the offering I think. We'll see if that passes."
Marvel Studios' Thor: Love and Thunder premiers in theaters on July 8.
Elsewhere in entertainment, the Duffer Brothers have teased a much darker finale for volume two of Stranger Things season four.
Click here to view full gallery at HYPEBEAST