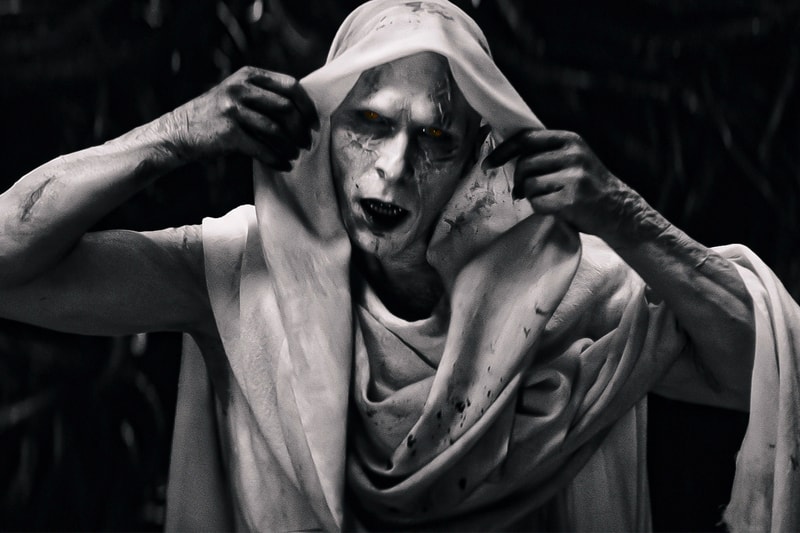 Christian Bale's Thor: Love and Thunder villain Gorr the God Butcher initially shocked fans the first time his character was revealed, and he has now shared his inspiration behind the frightening look.
Speaking to Total Film, Bale explained that the aesthetic of Gorr the God Butcher is a mixture of director Taika Waititi's "thoughts," a horror icon and music. "There's obviously sort of a Nosferatu slight attitude. Taika and I wanted to do a whole dance, which we didn't get to do, but we had all this sort of Kate Bush stuff that we worked at. But I think he just realised he was never going to be allowed to put that in the final film," he shared. "I would say that the most common thing I was staring at was the Aphex Twin video of 'Come To Daddy'. But I don't even know if that will be in the final film."
He added that he initially thought he was not "the right man" for the character after doing some research on Gorr and what he looks like in the comic books. "You sort of go, 'I know what he does.' It's right there in the name, isn't it? But I did make the mistake of Googling him and, oh no! [In the comics] he runs around in a G-string all the time," Bale said. "And I thought, 'They don't have the right man for that!' And then Taika quickly dispelled any notions of running around in that. But I always did think what he could do with this in front of a bluescreen – he could chuck on whatever he wants later on."
Bale also briefly opened up about joining the Marvel Cinematic Universe, responding if he had any qualms about suiting up for another comic book adaptation following his stint as Batman. "Absolutely not, no. That didn't even enter into my head at all," he answered, adding that he had no idea what the MCU was at first. "I'd read that, and people would go, 'Oh, look at this! He's entered the MCU!' And I'd go, 'I've done what? I haven't entered shit, thank you very much.' I'm like, 'The MCU?' I had to ask what that was."
In case you missed it, take a new look at Bale as Gorr the God Butcher.
Click here to view full gallery at HYPEBEAST