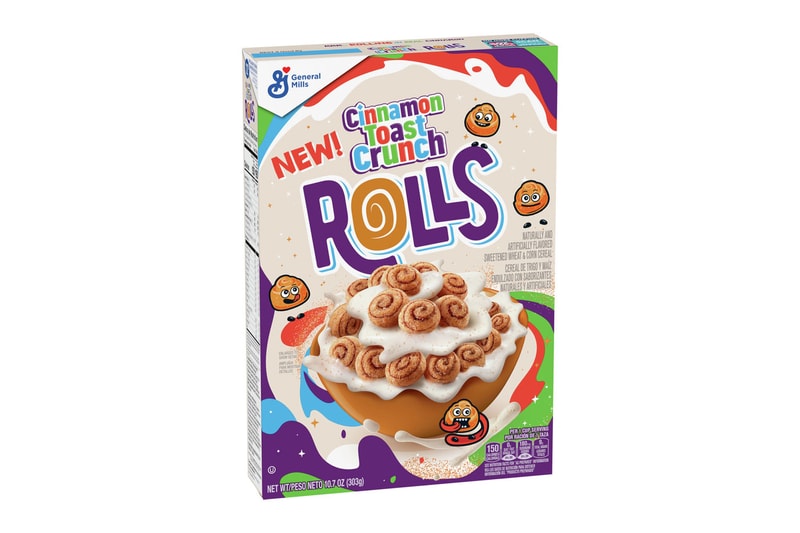 Following a special Cinnamoji series and a new cinnamon spread released earlier this year, Cinnamon Toast Crunch is now debuting a new line of Cinnamon Toast Crunch Rolls cereal. The new introduction promises the classic Cinnamon Toast Crunch taste in mini cinnamon bun-shaped cereal bites.
Seen previously experimenting with cylindrical Crunch Churros cereal, Cinnamon Toast Crunch continues to search for the perfect geometry, introducing the Rolls in a fun spherical shape. Differentiating from Kellog's Cinnabon cereal, the Rolls look to be smooth and glazed, packing an extra crunch.
The Cinnamon Toast Crunch Rolls Cereal is now available nationwide at select grocery stores in mid-size and family size.
Elsewehere, Drake's "Dave's Hot Chicken" is now America's fastest-growing restaurant.
Click here to view full gallery at HYPEBEAST