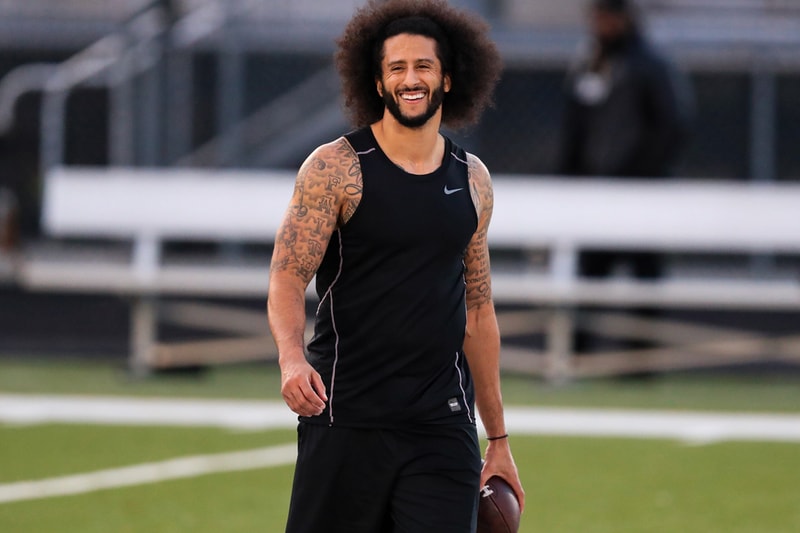 Colin Kaepernick hasn't played a snap in the NFL since he began kneeling to protest racial injustice in the 2016 season. Neither has he been brought in for a workout by any of the 32 clubs in that span, despite his relative success.
This week, the Las Vegas Raiders will change that as they host the former dual-threat quarterback for his first workout since being exiled. Having played at the University of Nevada, Reno, Kaepernick, 34, returns to the state of his alma mater to prove that he still has top-tier football left in him.
In an episode of the I AM ATHLETE podcast, the former San Francisco 49er said:
"You have 'End Racism' in the back of your end zone. You have 'Black Lives Matter' on your helmet. Everything I've said should be in alignment with what you're saying publicly...It's a $16 billion business. When I first took a knee, my jersey went to No. 1. When I did the deal with Nike, their value increased by six billion dollars. Six billion. With a B... So if you're talking about the business side, it shows [it's] beneficial. If you're talking about the playing side, come in, let me compete. You can evaluate me from there. The NFL's supposed to be a meritocracy. Come in, let me compete. If I'm not good enough, get rid of me. But let me come in and show you."
Even if Kaepernick does get signed, he is likely to play the backup role to Derek Carr, who just signed a three-year $121.5m USD contract extension this offseason. "If I have to come in as a backup, that fine. But that's not where I'm staying. And when I prove that I'm a starter, I want to be able to step on the field as such. I just need that opportunity to walk through the door," Kaepernick added.
Elsewhere in the NFL, Antonio Brown wants to retire with the Pittsburgh Steelers.
Click here to view full gallery at HYPEBEAST