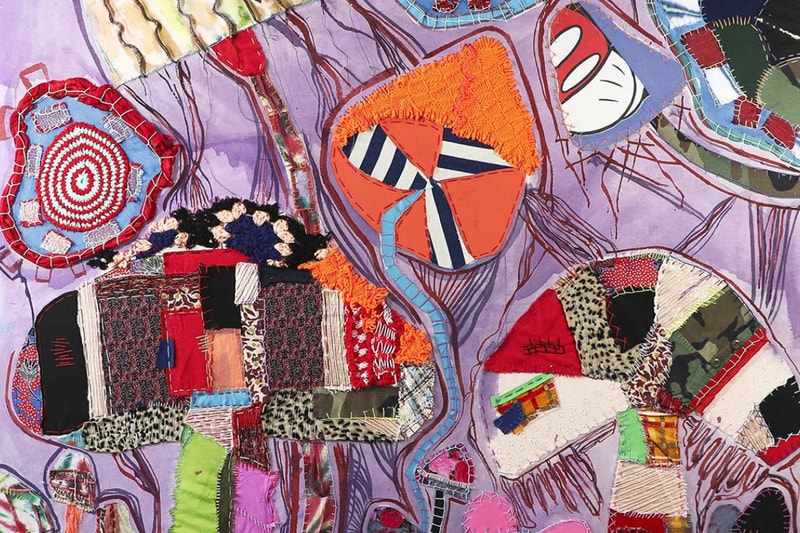 With locations in Los Angeles, New York, Hong Kong and Bangkok, it only made sense for Over the Influence to add a gallery space in the world capital of art. The newly minted Parisian location just opened up in heat of the summer and is playing host to a joint exhibition of work by LA-based artist Darren Romanelli and French designer Murmaid.
Mushrooms in Paris was inspired by the ritualistic side of fungi — from its place in spirituality, healing, shamanism and more. The exhibition is mapped out through a series of paintings, ornamental planter sculptures, along with numerous chairs made of a wealth of disparate materials. Each composition and object conveys a "noetic truth," wrote journalist Madison Margolin, "that there's unity even in things that seem disparate—in a cycle of regeneration and reuse, life becomes death and death becomes life, it's all one and the same trip."
The exhibition invites the viewer to peruse through an array of threads, patterns and motifs, as assumptions are flipped inside-out and the two worlds of fashion and fungi are fused together. Mushrooms in Paris is on view until August 30.
More on art, Alicja Biala's totems draw attention to the effects of climate change.
Over the Influence
2 Rue Des Saussaies
Paris 75008
Click here to view full gallery at HYPEBEAST