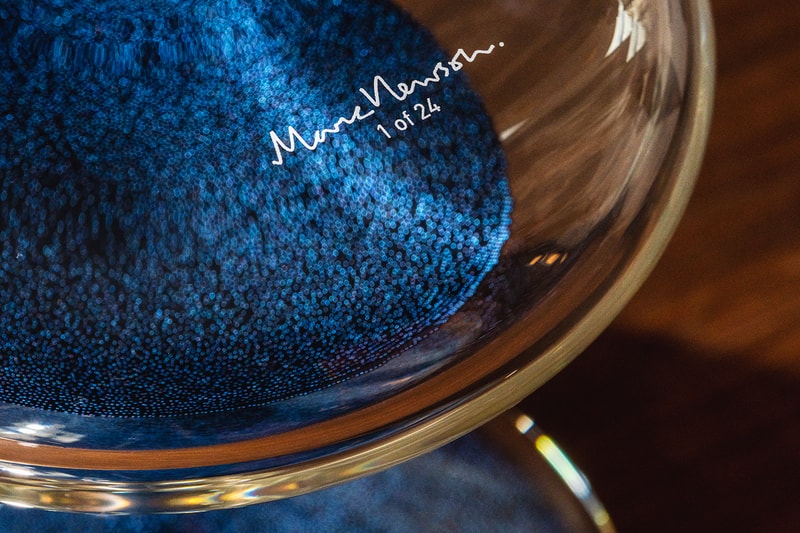 Swiss watchmaker De Bethune has brought its trademark aesthetic to the Marc Newson-designed Hourglass.
HG Timepiece, the Swiss company behind Marc Newson's timekeeping creations, had been looking for a method to blue the nanoballs at the centre of the design for several years, in the absence of "pure blue metals" and plating not being an option on objects just 0.6mm in diameter.
De Bethune founder Denis Flageollet has made blueing metals such as titanium and steel a signature of his brand and suggested HG Timepiece use thermal oxidation in a kiln to blue its polished steel nanoballs.
Flageollet experimented for a number of weeks to perfect the process and the timing required to achieve the correct color, eventually blueing all 127 million nanoballs required for the limited edition run of 36 pieces.
The series is limited to twelve 60-minute hourglasses and twenty-four 10-minute hourglasses.
The collaboration is listed as coming soon, with its regular 10-minute hourglasses usually starting at CHF 12,000 (approximately $12,000 USD).
Elsewhere in watches, Jacob & Co Astronomia spends 17 days on the International Space Station.
Click here to view full gallery at HYPEBEAST