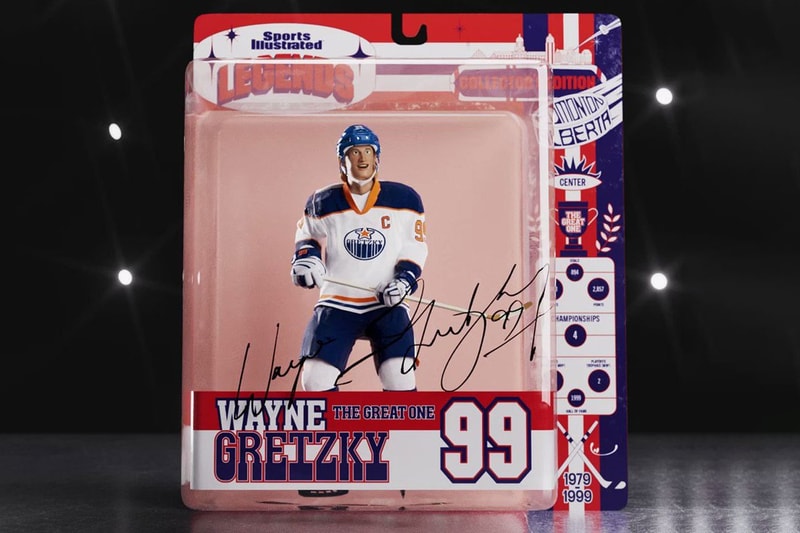 Online marketplace eBay began permitting the sale of NFTs around May of last year in a move to bring on a new wave of creators, buyers and sellers onto its platform. A year later, the company has now announced that it will be launching 13 limited-edition digital collectibles in collaboration with Web3 platform OneOf as its first-ever NFT collection. eBay's debut collection is a collaboration between Sports Illustrated and NHL legend Wayne Gretzky, featuring animated 3D renderings of Gretzky as a digital action figure. The collectibles retail at $10 USD for the basic green rarity and ranges up to $1,500 USD for the diamond tier NFTs.
"With blockchain technology making digital collectibles possible—and to complement the nostalgia we feel for the bygone era of these sporting legends—the Sports Illustrated NFT collection hearkens to the original collectability fads of yesteryear: action figures," Oneof explains in the description. "Each legend in this collection is a hero to so many, and now as NFTs, they are memorialized as such."
The first Sports Illustrated drop marks the first of many and is made easily accessible on eBay's website. Following a sale, the digital assets are delivered to buyers via a simple redemption link sent through either chat or email.  Hosted on Polygon, the assets can be traded on the secondary market via OneOf.
"Through our partnership with OneOf, eBay is now making coveted NFTs more accessible to a new generation of collectors everywhere. This builds upon our commitment to deliver high passion, high-value items to the eBay community of buyers and sellers," said eBay's VP of collectibles, electronics and home, Dawn Block.
"You don't have to be a crypto expert to buy, sell, and collect NFTs. OneOf and eBay are bringing transformative Web3 technology to the next 100M non-crypto-native mass consumers," OneOf CEO Lin Dai added.
eBay's Wayne Gretzky x Sports Illustrated sale is now live and more information can be found on the OneOf website.
Elsewhere, Bella Hadid announces her first-ever NFT collection, "CY-B3LLA."
Click here to view full gallery at HYPEBEAST