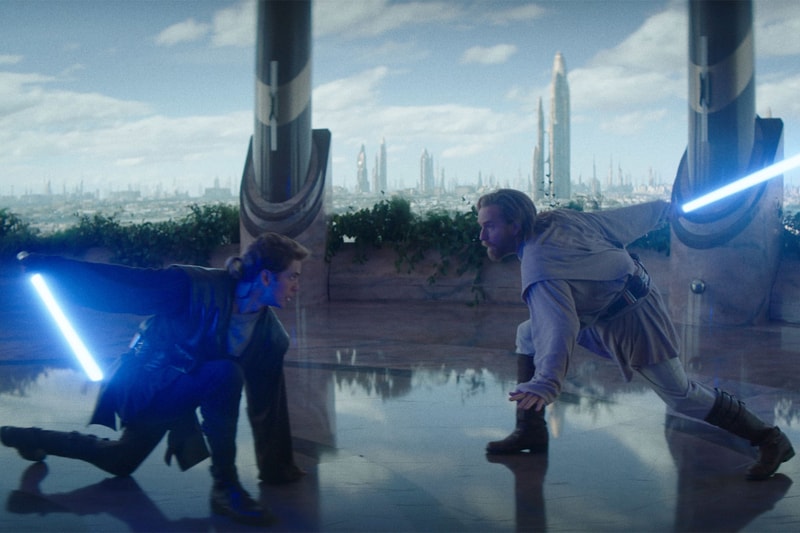 With five episodes already out, Disney+'s latest Star Wars hit Obi-Wan Kenobi is now moving onto its finale, and naturally, fans have been asking for a second season. While Disney itself hasn't announced plans for a follow-up, the show's two biggest actors Ewan McGregor and Hayden Christensen have now commented on their desire to return for more episodes.
Speaking with British GQ, McGregor reflected on his excitement for returning to the galactic franchise after two decades and reuniting with Christensen on set and added that he'd definitely love to come back for another season of Obi-Wan Kenobi. "I really hope we do another," the actor began. "If I could do one of these every now and again — I'd just be happy about it." He also mentioned his awe when he finally did his first scene with Darth Vader in full costume, saying "I got a jolt of fear that made me six years old again. I've never experienced that before. I just about crapped my pants."
As for Christensen, the actor recently appeared on RadioTimes and made his desire to return for a second season quite clear, admitting that the series was originally intended to be standalone but that he sees more storytelling opportunities in the future. "Well, it was definitely conceived as a standalone story," he began. "But I would love to continue with this character. You know, I think there's certainly more there to explore and I would be so excited to get to do so."
Disney's Kathleen Kennedy also pitched in on the conversation, telling Entertainment Weekly that a second season is not entirely out of the picture "Mainly because everybody came together and had such an incredible time. Ewan had an incredible time. Hayden had an incredible time. So certainly from that point of view, everybody involved would love to see this not end." She continued: "But we have to really spend our time asking the question: Why would we do it? If we were to decide to do anything more with the Obi-Wan character, we'd have to really answer the question why?"
Elsewhere in entertainment, Thor: Love and Thunder's latest teaser offers fans a closer look at Christian Bale's Gorr the God Butcher.
Click here to view full gallery at HYPEBEAST