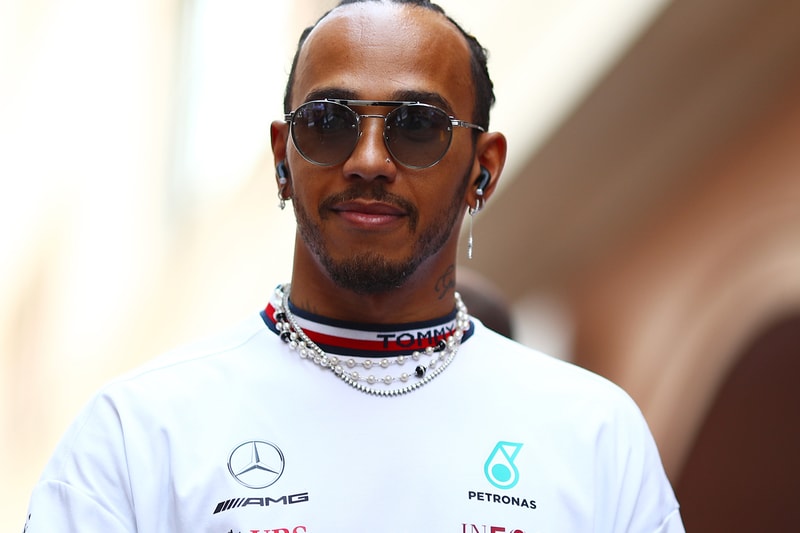 Over the weekend, the FIA announced that it has extended its jewelry ban exemption for Formula 1 to the end of June to allow time for its medical commission to discuss the best way to enforce the rule.
At the beginning of the season, one of F1's new race directors, Niels Wittich, made it clear that the wearing of jewelry is a breach of conduct and could result in a fine. Wittich pointed to the increased risk of burn injuries and the complications that jewelry may cause in the case medical imaging is needed following an accident.
F1 drivers have been forbidden from wearing jewelry since 2005 under FIA's official International Sporting Code (ISC), but the rule hasn't been strictly enforced until this year. Jewelry that falls under the rule includes chains, bracelets, and piercings of any kind.
While the exemption was originally made to last until the conclusion of the Monaco Grand Prix, it has now been pushed by the FIA to the end of June to include both the Azerbaijan Grand Prix and Canadian Grand Prix. Among the drivers most averse to the ban is Mercedes driver Lewis Hamilton, who's known for putting on a lot of accessories including a nose stud that's rather difficult to remove. Earlier in the month ahead of the Miami Grand Prix, Hamilton said that he was willing to skip the race if the ban was enforced and showed up that weekend wearing three watches, eight rings, and four necklaces to make a statement.
"The ban came in in 2005 and I think we have all worn jewelry our whole careers in Formula One and it's not been a problem in the past and there is no reason for it to be now," said Hamilton ahead of the Monaco Grand Prix. "It definitely is a positive that we are working with them and they are accommodating us at the moment, but we shouldn't have to keep revisiting it each weekend. We've definitely got bigger fish to fry."
"I'll take a little bit of extra burn on my finger to race in my wedding ring," echoed Haas F1 Team driver Kevin Magnussen. "And if something was going to happen, something bad, I would want to wear my wedding ring. It kind of feels bad to take it off. With something like that, like your wedding ring, let us take that responsibility. There must be some way to remove liability."
Elsewhere in sports, Real Madrid have won the Champions League for the 14th time.
Click here to view full gallery at HYPEBEAST