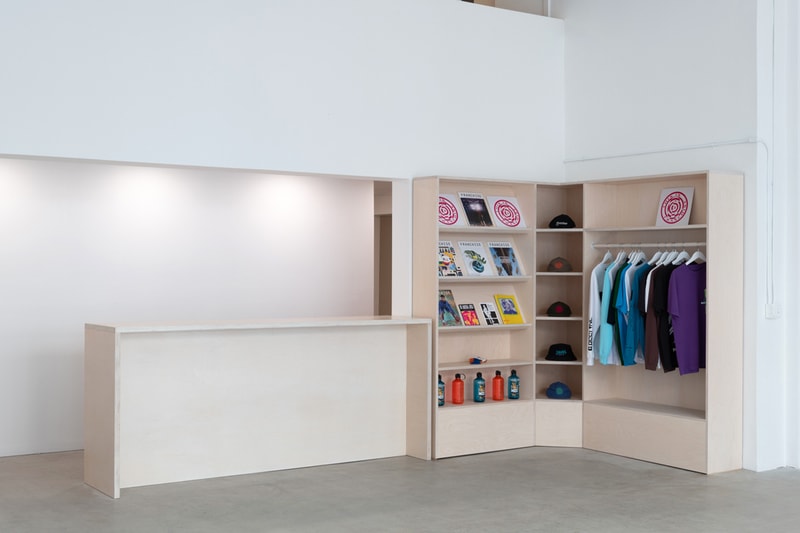 Los Angeles may not have the biggest Chinatown, like say New York or San Francisco, but it's still home to an array of shops, galleries and restaurants that should be on your radar.
FRANCHISE is the latest addition to the block. Part publication, clothing brand, record label and now art gallery, FRANCHISE has become a leading platform connecting basketball through the lens of contemporary culture.
LA is already filled with a number of museums and mega-galleries, opting founder Justin Montag to take a more niche route. "There's no way I can compete. Who am I in this space as another standard gallery? So I think something that I want to bring is a unique point-of-view, which is definitely the basketball element, publication element, music element and a retail section," he told HYPEBEAST.
The space will instead feel more like a clubhouse, rather than an art gallery — showcasing work that feels genuine to the culture that gravitates around basketball.
Opening tomorrow, June 4, FRANCHISE will present a group exhibition titled "1° of Separation." Curated by Devin Troy Strother, the LA-based artist will present his own work alongside paintings by Lucia Heirro, Andrew Kuo, Kristofferson San Pablo and many more. The opening will be accompanied by music and drinks from 5-8pm PT.
In related news, HypeArt visited Justin Montag for the latest installment of Collectors.
"1° of Separation"
Lucia Heirro
Andrew Kuo
Taylor Marie Pendergast
Javiar Ramirez
Marissa Rey
Adrienne Sacks
Jonah Elijah
Tyler Morrison
JPW3
Destiny Haven Trujillo
Devin Troy Strother
Scott Tepper
Urbyn Michaels Yate
Kristofferson San Pablo
Kahim Smith
Click here to view full gallery at HYPEBEAST