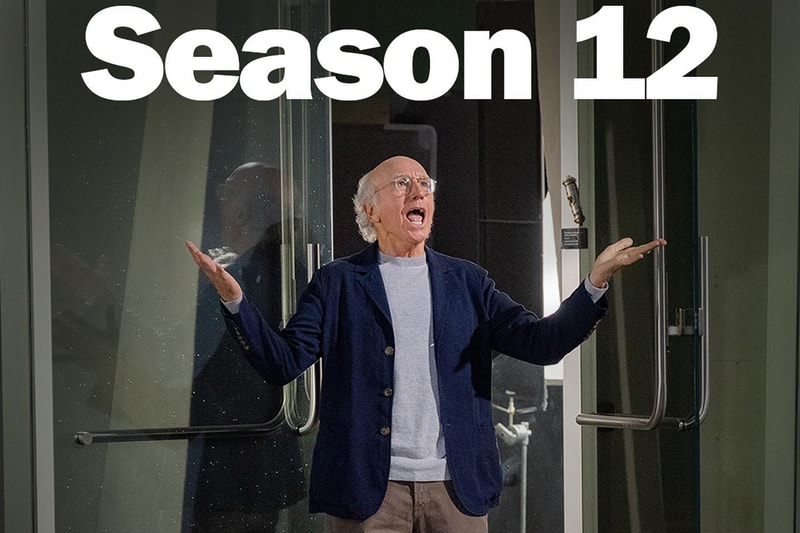 It's official: Curb Your Enthusiasm is coming back for its 12th season. After Larry David himself recently stated Curb would be coming back once again, the executives at HBO have made it official with a formal announcement. "Larry outdoes himself season after season and always manages to come back when the audience needs him most," said HBO's EVP of programming. We're thrilled for him, Jeff Schaffer, and our phenomenal cast to continue making us laugh and cringe in equal measure."
Until David's recent announcement, it wasn't known if Curb would return for a 12th season. The above-mentioned Jeff Schaffer, who produces the show with David, told the Hollywood Reporter that they'd actually filmed an ending for season 11 where David died, but the comedian, actor and Seinfeld co-creator decided he wanted to keep the show going and began working on new material. David and Schaffer have a unique arrangement with HBO that enables them to begin a new season of the show if — and when — they feel like it, which explains the occasional gaps between seasons and fits in perfectly with the show's script-free and spontaneous process: cast members are simply given scene outlines and have the freedom to improvise their lines as they go.
"Playing the role of Larry David has been the greatest honor of my life," said Larry David, simultaneously speaking in the first and third person. "In researching this multi-faceted, multi-talented man, I discovered that there's more to him than I ever could have imagined: He speaks six languages, brines his own pickles, and spearheads a national movement to install a bidet in every home. I've also been told from numerous sources that he is the most generous of lovers. I am so excited to once again transform into this force of nature. I only pray that I can do him justice."
Currently, there's no official word on when filming for season 12 will commence, when it will debut or how many episodes it'll run. Curb is HBO's longest-running scripted (or improvised, if you'd prefer) series, spanning 20 years and 110 episodes.
Elsewhere in the world of film and TV, Paul Rudd has been cast in the third season of Only Murders in the Building following a memorable cameo in the Season 2 finale.
Click here to view full gallery at HYPEBEAST