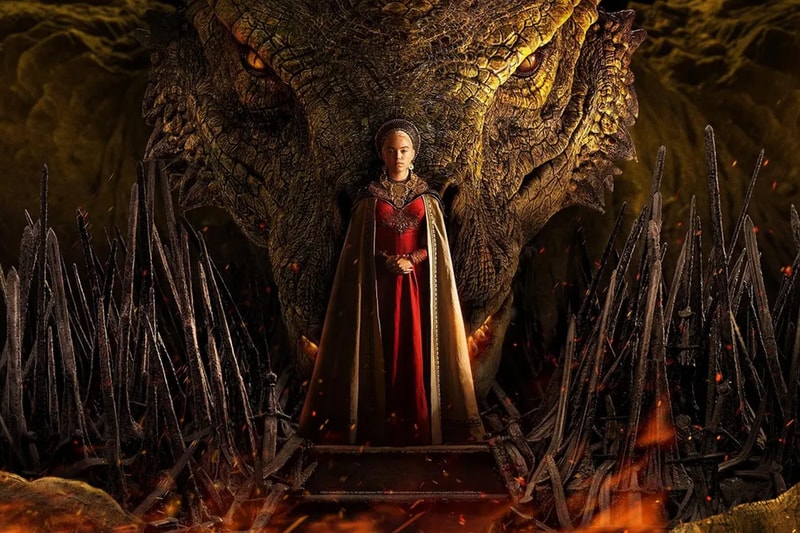 If you've enjoyed the premiere of House of the Dragon as much as the show's 10 million other viewers that tuned in to HBO and HBO Max on opening night and you're trying to fill your week with more content before the next episode comes out, you're now in luck: the Game of Thrones prequel is receiving its very own official podcast.
Hosted by Binge Mode's Jason Concepcion and Nerdette's Greta Johnsen, the new podcast will follow the series as it progresses through the season, offering fans exclusive interviews with both its cast and crew members. The two hosts will also be inviting questions from listeners and answering anything they can, discussing fan theories and putting in their own two cents. A few episodes are already live, with one of them featuring an interview with George R. R. Martin.
For fans of the series, The Official Game of Thrones Podcast: House of the Dragon is now available on your usual podcast providers.
In other entertainment news, Netflix has offered a first look at the Knives Out sequel Glass Onion.
Click here to view full gallery at HYPEBEAST