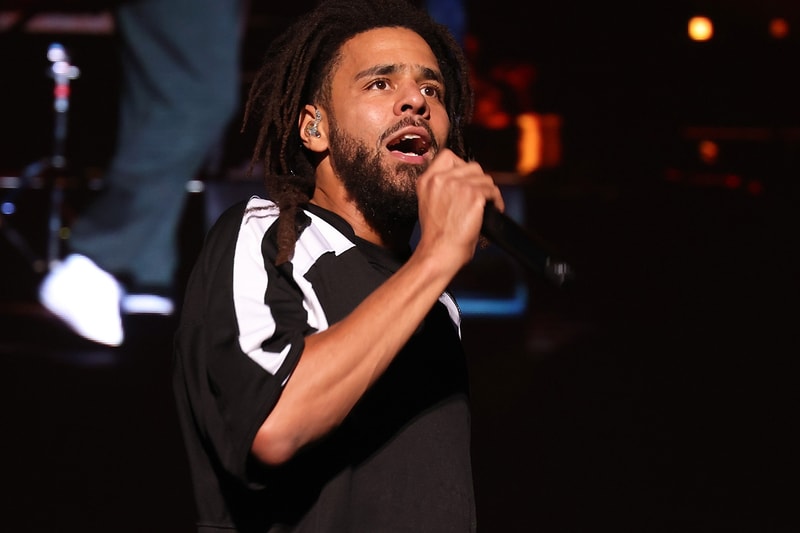 J. Cole is hanging up his Scarborough Shooting Stars jersey to hit the road for another set of tour dates.
The rapper confirmed that although he is unsure whether he will be returning, he was grateful for his short stint with the Canadian Elite Basketball League team. "I was telling the guys in there like, 'I'm going for these shows, I'm not sure if I'll be back,'" he said in an interview. "But just in case, I had to let them know how incredible this was. The players, the coaching staff, the organization, the league, it's a crazy thing when you see it on paper, when you see what's actually happening, and they made me feel so welcome."
He also took a moment to thank the league, its fans and the Canadian people for allowing him to fulfill his hoop dreams. "I wanna say thank you to the fans, the people of, first of all Canada, Toronto, and specifically Scarborough, because being in the city for now four weeks, however long it's been, the amount of excitement that people show, and pride they show, they're happy that I'm here. I appreciate that," Cole shared. "They're excited for basketball in Canada and specifically Toronto, there's so much pride in Toronto."
Cole played a total of four games with the Scarborough Shooting Stars, with his final game being the best he's played so far as he broke his own record with two three-pointers.
Watch the interview below.
View this post on Instagram
Elsewhere in sports, Tiger Woods is now a billionaire.
Click here to view full gallery at HYPEBEAST