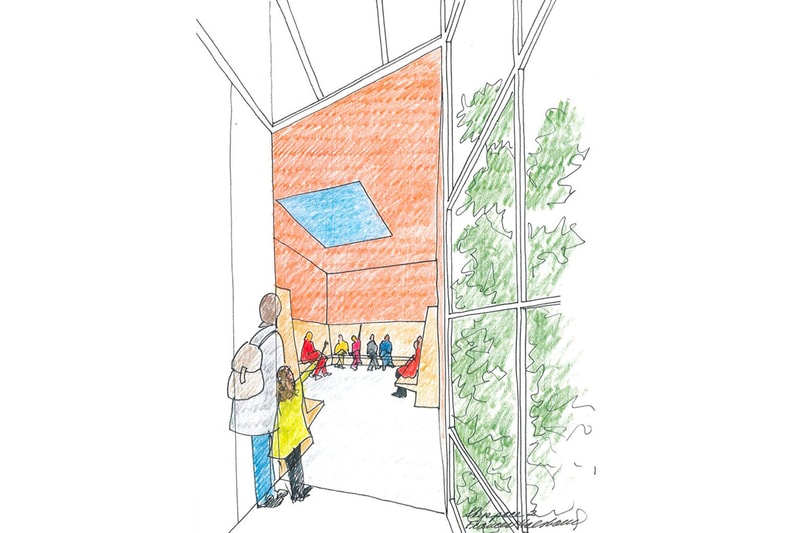 For over 50 years, James Turrell has tinkered with light and space to create euphoric settings that challenge human perception. Perhaps most emblematic of his career are 80 Skyspaces that the American artist has installed in the far reaches of the world.
Inspired by Plato's Allegory of the Cave, Turrell's Skyspaces often allude to the idea that we are living in a reality of our own creation — constantly shifting along our human sensory limitations along with contextual and cultural norms.
Next year, Turrell will install a new Skyspace at Friends Seminary — a K-12 Quaker school in Manhattan's East Village. The $4.5m USD project was initially proposed in 2014 by the school's principal, Robert Lauder, who anticipated an interior light installation. However, as the artist arrived, Lauder recalled immediately being asked by Turrell to see the roof.
"In working with light, what is of interest to me is to make the quality of light itself the revelation," Turrell said in an interview. "It has to do with what we value. I want people to treasure light."
The upcoming Skyspace will be in a 20-foot modular room that can occupy 22 visitors at a time. Located at the site's new Upper School, the installation will be free for public viewing when it opens in early 2023.
On the topic of exhibitions, Bruce Nauman is set to take over Pirelli HangarBicocca.
Friends Seminary
222 E 16th St
New York, NY 10003
Click here to view full gallery at HYPEBEAST