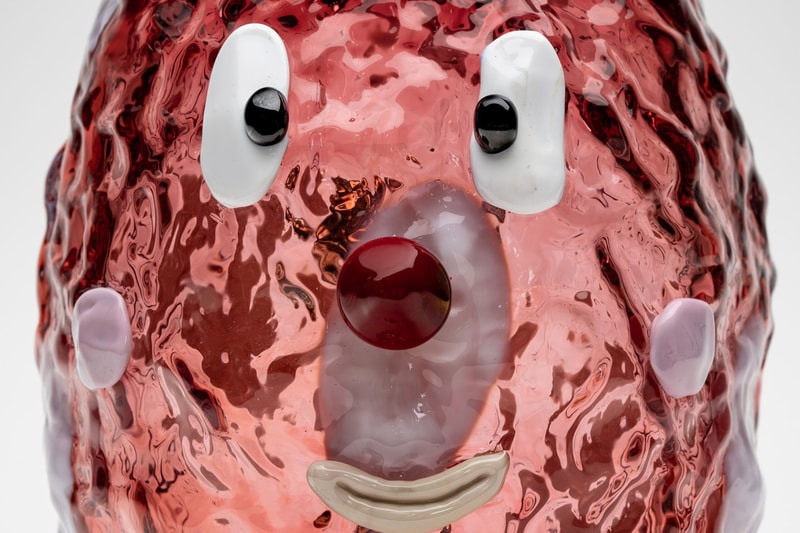 Playful, familiar, yet oddly surreal — Joakim Ojanen's characters reflect the strata of emotion found within our everyday lives. Experimenting across painting, prints and sculpture, the Swedish artist is well-known for creating a universe of monster characters that reflect what it is to be human.
For his latest project, Ojanen worked with Avant Arte on three limited edition sculptures that ruminate on love. Releasing in blue, red and violet, each sculpture features a large smiling face on a hand-blown, hand-sculpted glass dome with brass feet at the base. Hidden within the translucent object is a slender rod with a brass heart at the top.
As the glass is removable, Ojanen notes of the "beautiful comination," adding that the artwork imbues "two different feelings at once – the happy go lucky outside and the heart that is sad."
Heartbreaker is an edition of 30 and will be available to purchase via Avant Arte for $3,757 USD on July 26 at 9am ET. Due to the handmade nature of the object, each sculpture will vary.
Elsewhere, Gagosian presents Nam June Paik's Art in Process: Part One.
Click here to view full gallery at HYPEBEAST