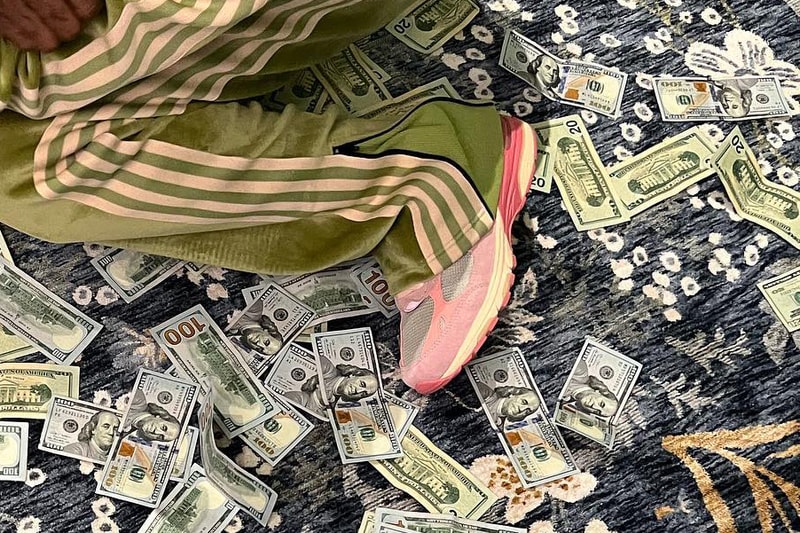 Joe Freshgoods and New Balance have a fourth collaborative project on the way, as the Chicago-based designer has taken to his Instagram to show off two new sneakers. Details on the collection are scant, but, as seen in Freshgoods' post and explained in his caption, it's set to drop this fall, consists of what looks like a duo of takes on the 993 and appears to be dubbed "Performance Art."
Freshgoods' 993s feature either a soft pink and grey or a cool green color scheme, a possible continuation of the palette established on his duo of 9060s that dropped as part of the "Inside Voices" collection in May. The meaning of "Performance Art" to the collection is unexplained, but a key part of all Freshgoods' New Balance collabs is their storytelling — as they aim to capture formative pieces of the Black American experience that are both light-hearted and serious. The "Inside Voices" nodded to a long-held belief that one should speak quietly inside or face the wrath of their mother, August 2021's 990v3 "Outside Clothes" nodded to the joy of Chicago summers and clothes worn for play, while February 2020's 992 "Anatomy of a Heart" or "No Emotions Are Emotions" was a colorful callout to emotional fortitude. Therefore, the "Performance Art" is likely to expand on that narrative. Freshgoods has also helped creative direct the "Conversations Amongst Us" collection, which was designed by New Balance's Black Soles employee group.
No release information or price details have been announced yet, but as the fall and winter are right around the corner in the US it shouldn't be long until more details are available.
If you want more New Balance news in the meantime, be sure to have a gander at three new colorways of the ever-popular 550.
Click here to view full gallery at HYPEBEAST