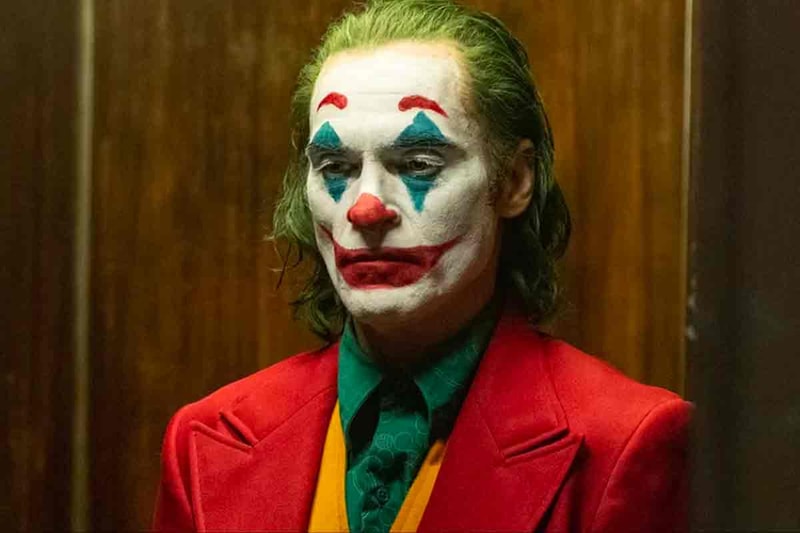 Leaked images from the set of the upcoming Joker 2 sequel, Joker: Folie à Deux has given fans a glimpse of star Joaquin Phoenix as the titular clown criminal.
The Prince of Crime appears to have some doppelgangers, according to the images that surfaced online. Multiple threads on Reddit have shared images of Phoenix in character as Arthur Fleck/Joker, except he does not appear to be alone. He wears a dirty suit and his Joker makeup seems to be smeared. Alongside the real Joker, the actor is paired with how Arthur appears to be at the end of the original 2019 film and what the fans know as the Joker uniform. Another Joker appears in the classic bright red suit with green hair and clown makeup.
In other images, Phoenix is seen chasing the other Joker and another character. A video has also surfaced of the chase scene, which seems to occur in the middle of the streets. So far, fans know very little about the plot, except for the fact that Lady Gaga has been cast as Harley Quinn in the sequel.
Joker: Folie à Deux is slated to release in theaters on Oct. 4, 2024.
Essa cena vai ser bem interessante ein!

Mais detalhes da cena de perseguição do Coringa que estão filmando hoje no set de #Joker2: Folie à Deux pic.twitter.com/AsJuT1UQ6C

— DCVERSO (@DCverso1) March 4, 2023
In case you missed it, Creed III crosses $100 million USD globally at box office.
Click here to view full gallery at Hypebeast