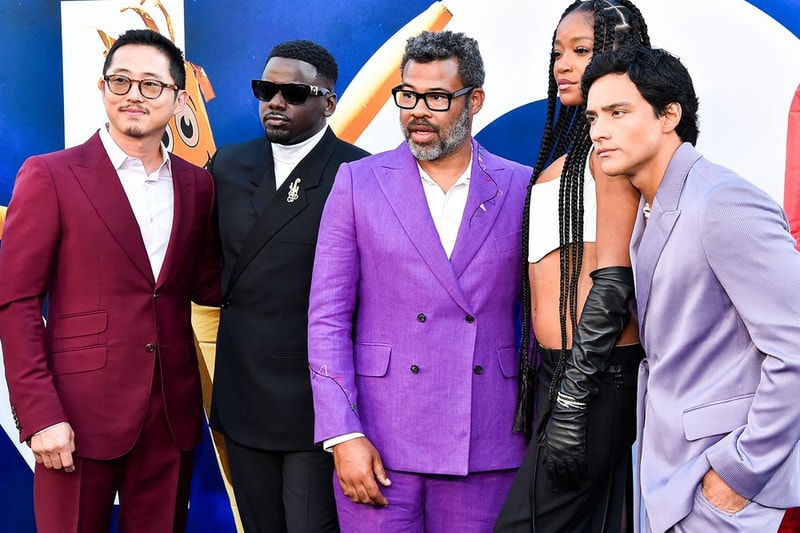 A sequel to Jordan Peele's NOPE could be on the horizon, with the followup focusing on the character only billed as "Nobody" on IMDb.
Speaking to The New York Times, the filmmaker shared that there's more to the character, who is portrayed by Michael Busch. "The story of that character has yet to be told, I can tell you that," Peele stated. "Which is another frustrating way of saying, I'm glad people are paying attention. I do think they will get more answers on some of these things in the future. We're not over telling all of these stories."
"People are doing a lot of interesting detective work," Peele added in regards to Nobody, who does not appear int he actual film but can be spotted in the trailer just casually walking while everyone around him panics.
Speaking to HYPEBEAST, Peele opened up about the evolution of his process and how that translated to the creation of NOPE. "Well, it is just that. It's an evolution, and every time you make a film you have to reinvent the way you do it, because no film is the same. No film has the same requirement," he shared. "With NOPE, we went big in scope and bit off a vision I didn't know I could pull off when I first set out. We have an awesome team with Hoyte van Hoytema, the cinematographer and Ruth DeJong, the production designer, and we figured it out."
Stay tuned for more info.
Elsewhere in entertainment, Noah Baumbach's White Noise has received an official release date.
Click here to view full gallery at HYPEBEAST